All of us at Desert Paws Mobile Veterinary Care strive to provide our patients with comprehensive veterinary care from the comfort of their own homes. When surgery is necessary, our experienced veterinarians are able to perform a variety of elective surgeries in our state of the art surgical suite, reducing the stress of surgical appointments on pets and their human family members.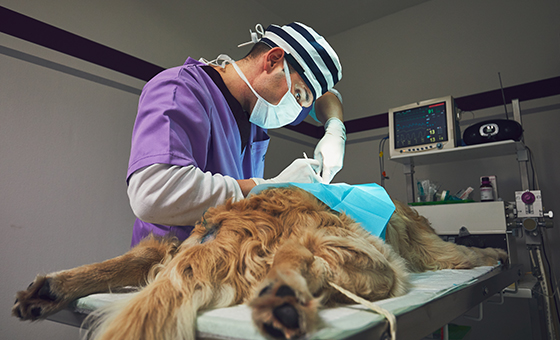 Elective Surgery Services Available from Our Surgery Suite
At Desert Paws Mobile Veterinary Care, we perform a selection of minor pet surgeries that further our goal of providing exceptional wellness and preventative care to cats and dogs. Our state-of-the-art surgical suite is fully equipped to safely perform the following minor, elective surgeries.
If your dog or cat requires a more complicated procedure or attention from a specialized veterinary surgeon, our veterinarians will provide you with a referral to a trusted local veterinary surgical specialist.
What to Expect When Your Pet Needs Surgery
Prior to your pet's procedure, we'll schedule a pre-surgery appointment. During this exam, we'll perform a physical examination, weigh your pet, and run a blood panel to determine medication dosage and ensure your cat or dog is healthy enough to undergo the scheduled procedure. We'll also provide you with instructions for the day before your pet's surgery which might include medication administration and food/water restriction.
During your pet's surgery, our experienced veterinarians use only the highest quality medications, surgical equipment, and monitoring tools to ensure a safe, smooth procedure. Once your pet's procedure is complete and your pet's recovering, we'll administer cold laser therapy to reduce swelling, mitigate pain, and accelerate the healing process.
We'll also provide you with post-operative care instructions to facilitate a safe, speedy, and comfortable recovery (such as limiting activity, administering medication, and scheduling a follow-up appointment).
To learn more about the types of pet surgery that are available from Desert Paws Mobile Veterinary Clinic and our additional preventative care services, we invite you to contact us today.