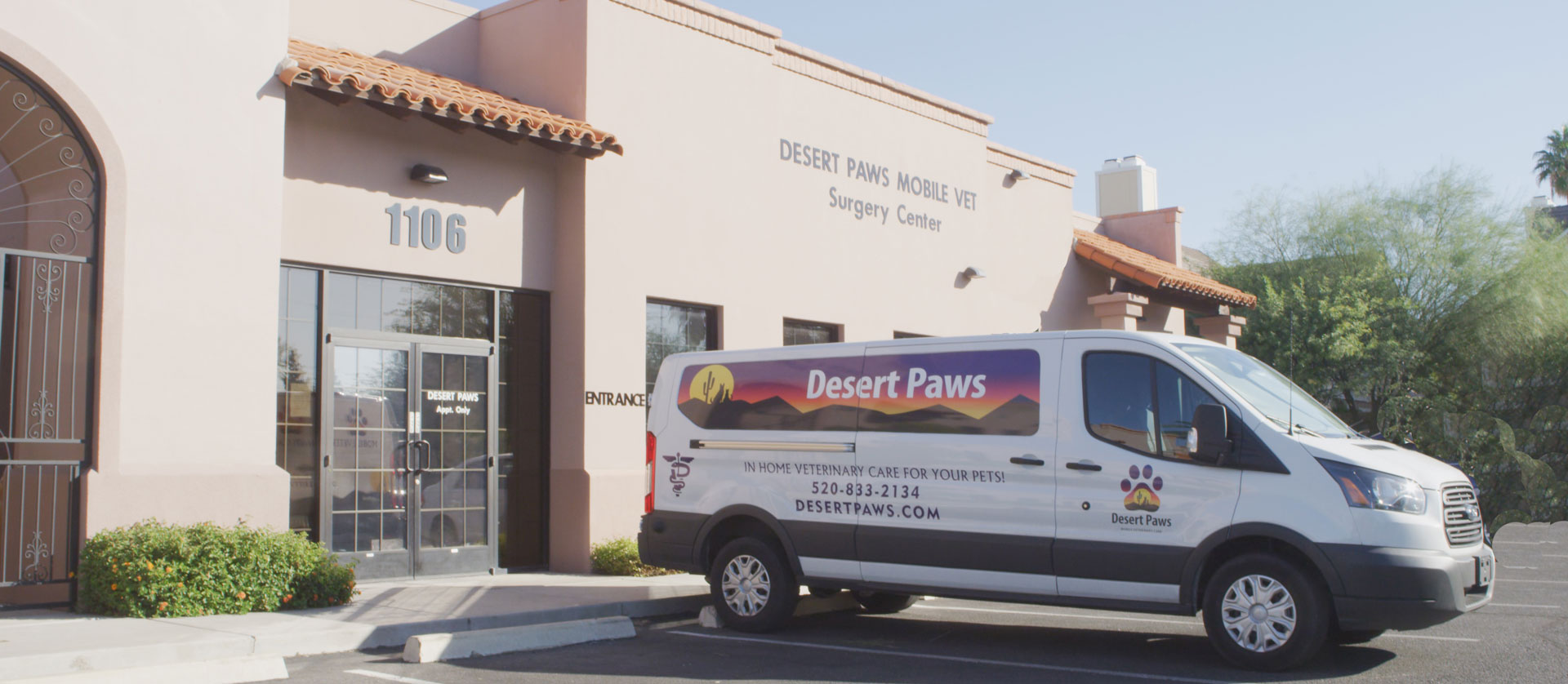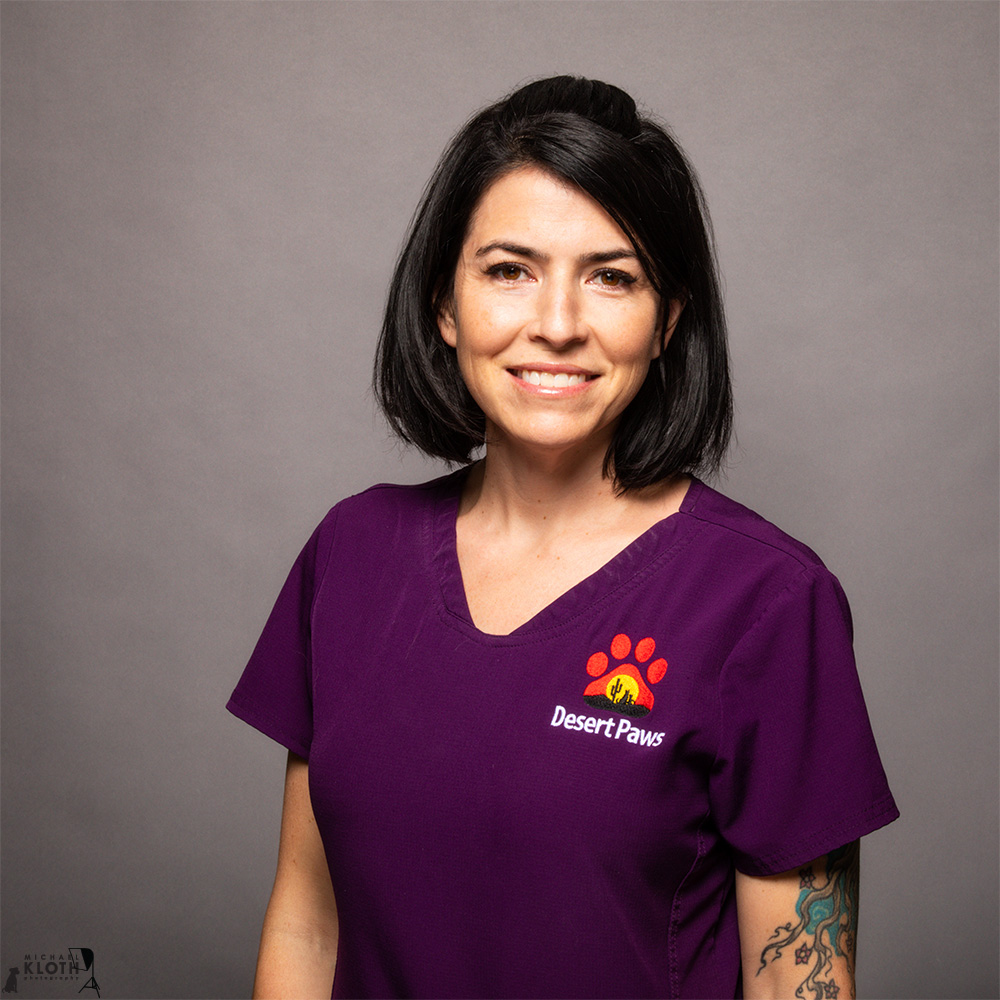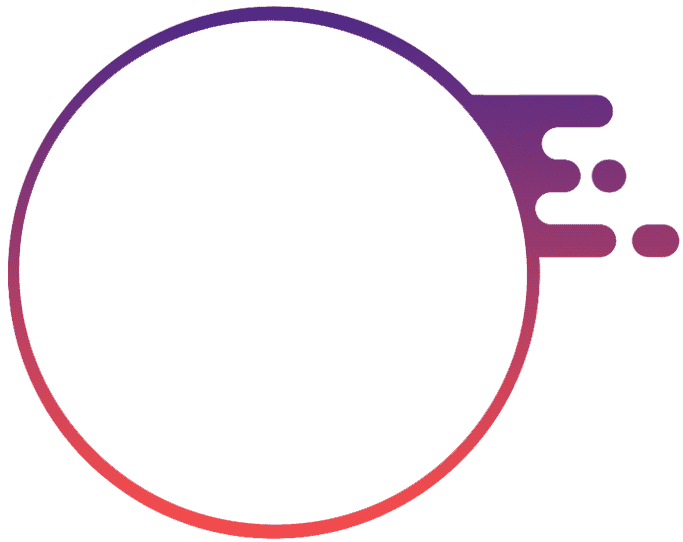 DR. SHELLY MARTIN
Veterinarian – Owner
Shelly Martin, DVM, founder and owner of Desert Paws Mobile
Veterinary Care is a true desert girl at heart having been born and raised in Tucson, AZ. A passionate advocate for low stress handling for dogs and cats. Dr. Shelly strives to provide high quality medicine in a gentle and calm manner to alleviate any fear or anxiety in her patients. Her goals are to educate pet owners so that they can provide the best care for their companion animals.
From a young age she was drawn to work with animals and her parents would always find her helping animals in need, whether it be a stray or just a pet that was lost. When she was young she suffered the tragic loss of a beloved dog to parvo after trying to nurse him to health. This experience made her quickly realize that she wanted to spend her life helping animals.
Dr. Shelly has an extensive past in the veterinary field including working as a kennel assistant, receptionist, veterinary assistant and veterinary nurse. She started working in the veterinary field while she attended the University of Arizona where she majored in Veterinary Science. In 2002, she was accepted into veterinary school at St.
George's University in Grenada where she completed her first semester. She then transferred to Kansas State University to complete the remainder of her training in order to be closer to home after her father was diagnosed with cancer. After graduating from Kansas State University College of Veterinary Medicine in 2006, Shelly returned home to Tucson where she practiced in a busy clinical setting for 11 years.
Desert Paws was founded in 2017 in order to provide more personalized care in an environment where pets and their owners are more relaxed. Shelly has seen many animals over the years develop high anxiety as well as physical and psychological stress in a hospital setting. With gentle handling in the home and techniques that lessen fear, she hopes to improve pets overall veterinary experience. Having practiced with state of the art equipment for many years, it was also imperative to her that she be able to provide the same quality of care with her mobile practice. Advanced diagnostic capabilities are important to help uncover and accurately treat medical conditions. Along with low stress and fear free handling, other areas of veterinary interest include internal medicine, feline medicine, soft tissue surgery and ultrasound.
Outside of work, Dr. Shelly enjoys spending time with her high school sweetheart and husband, Jeremy, and their two children Myles and Corrin. They share their home with two senior cats she calls her "old men" named Diggler and Toby and two dogs named Ruthe and Obi. You will often hear her tell stories about "crazy Obi" who is a jack russell mix with lots of energy. Shelly and Jeremy have always loved international travel and are excited to share this love of travel with their children. She looks forward to meeting you and your family soon!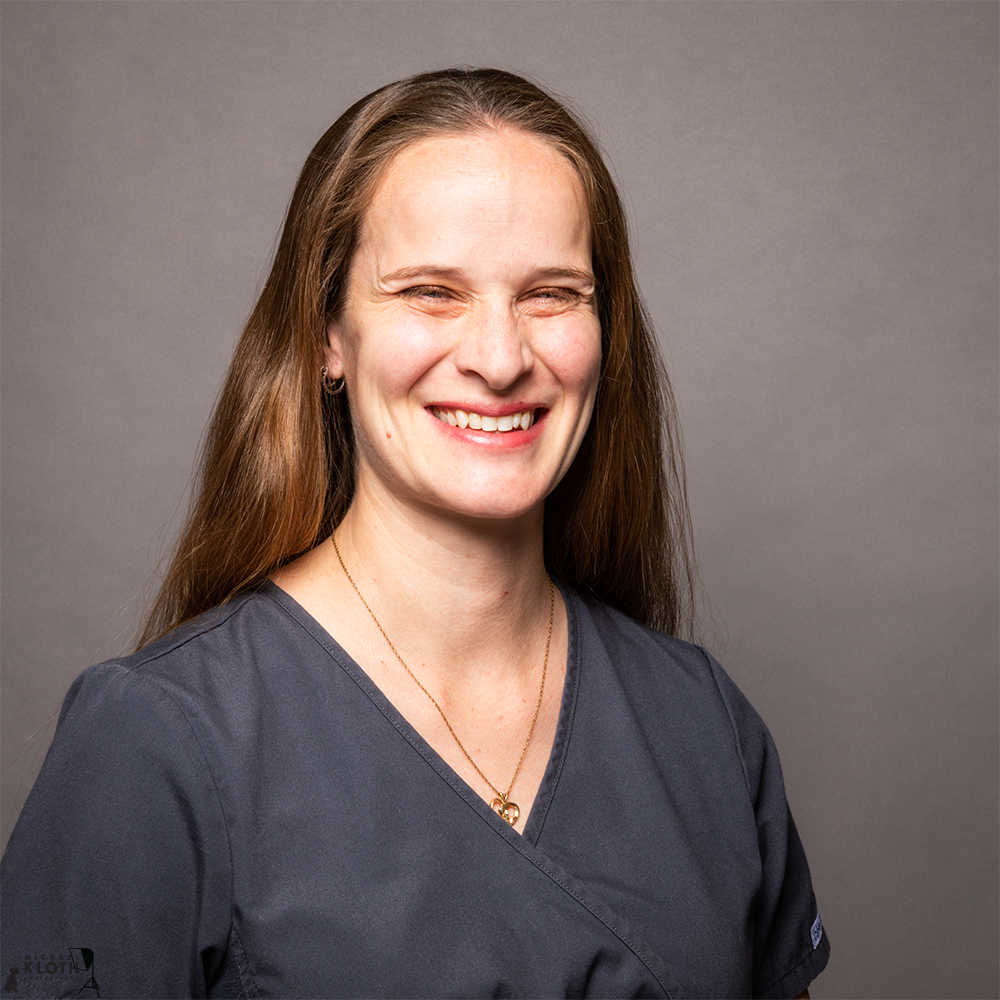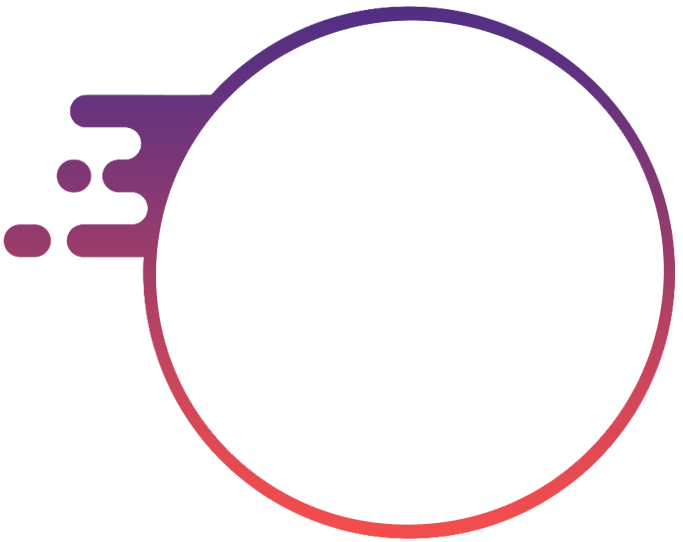 DR. AIMEE RATZLAFF
Veterinarian
Dr. Aimee Ratzlaff is a Southern Arizona native, growing up in the desert outside of Sahuarita. She spent her childhood roaming the desert with the family dog Max and his protégé Bruno. Her family also always had (has) cats, typically at least 5, one for each member of the family. She knew at a young age she wanted to be a dog and cat veterinarian, and pursued her medical education at Washington State University (Go Cougs!) after finishing her bachelor's in Pre-Veterinary Science at the University of Arizona (Go Wildcats!). Following graduation she completed a small animal rotating internship in Mesa Arizona.
Dr. Ratzlaff was a small animal general practitioner on the east side of Tucson prior to joining Desert Paws Mobile Veterinary Care. Her special interests are preventative medicine, internal medicine, soft tissue surgery and preventative dentistry. She enjoys developing a close bond with her patients and their owners and looks forward to being able to continue the high quality care she is used to providing with Desert Paws.
Outside of veterinary medicine Dr. Ratzlaff enjoys spending time with her young family and her pets (4 cats and 1 dog), traveling, helping her husband with his many leather-working projects, watching movies and meeting friends for coffee.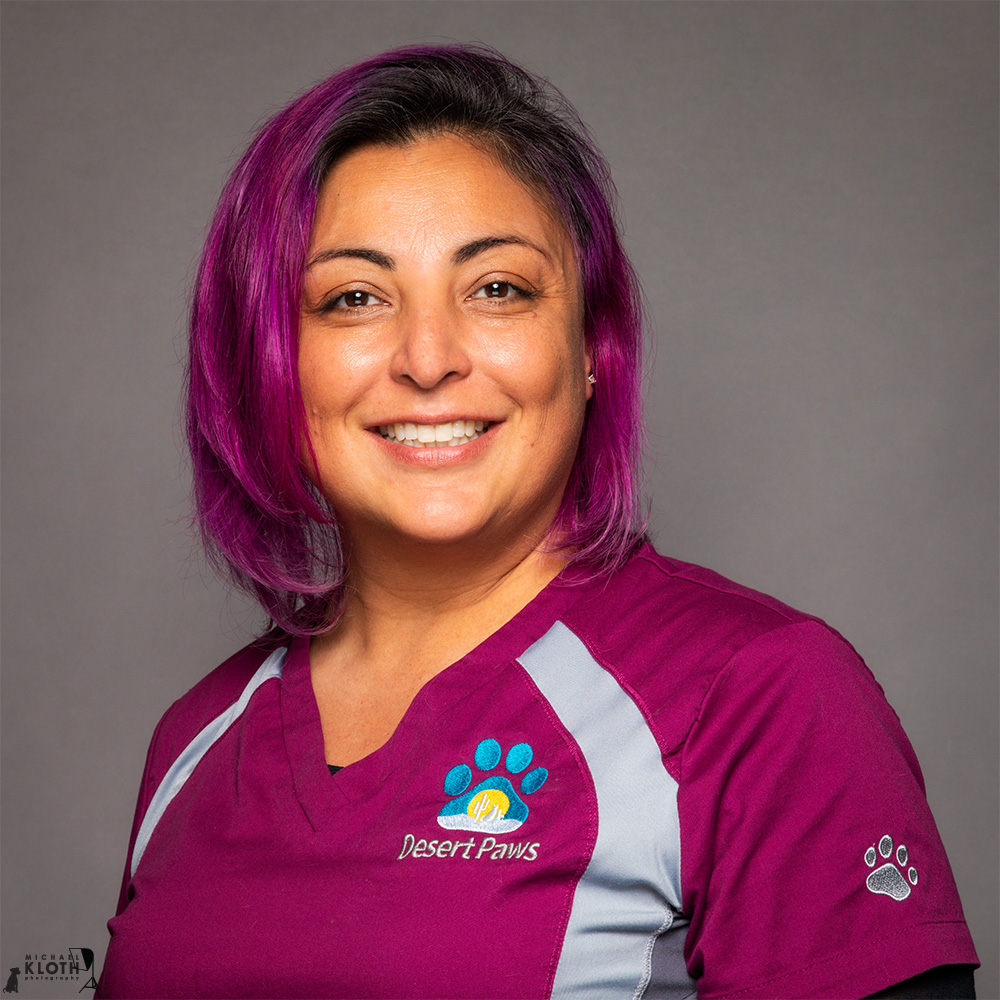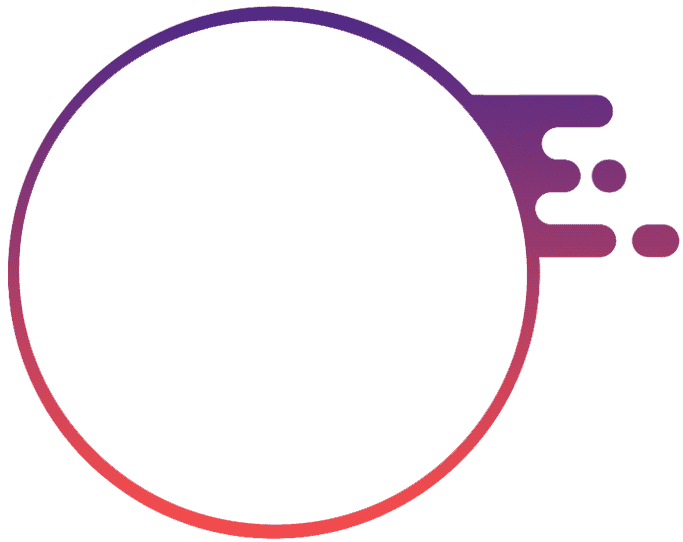 DR. ELISA MARUSICH
Veterinarian
Dr. Elisa Marusich was born in the quaint historic mining town of Bisbee , Arizona on the US bicentennial. Growing up she was the pied piper of animals as soon as she could walk and was obsessed with all of Jim Henson's shows.
At 18, she attended the University of Arizona –at the height of one of its most historic times for the men's basketball team when they won the 1997 NCAA championship under the legendary coaching of Lute Olsen. Elisa enjoyed college not just as a sports fan, because she got to pick the subjects that always held her interest, Veterinary Science and
Microbiology. She fed her desire for travel and adventure by pursuing her DVM in the West Indies and graduated from St. George's University Cum Laude in 2006.
Once out of college and after her first year of practice as a mixed animal vet, she realized her desires were leading her to a life caring for and
advocating for our smaller companion animals and the human animal bond.She has been a small animal veterinarian in Tucson for the past 11 years.
She has been a small animal veterinarian in Tucson for the past 11 years. Always seeking more knowledge and how to better serve her patients, Dr. Marusich is Human Animal Bond certified by HABRI (the Human Animal Bond Research Institute) and has recently earned certification as a Fear Free Professional. She has a personal interest in Animal Behavior and pocket pets (probably because they remind her of Nifflers and Murtlaps). She likes to think she has a green thumb, and a knack for propagating Monarch butterflies.
Dr. Marusich lives in town with her family and magically managed menagerie of animals, cats; MJ, Thomas, KC, Bento and Sushi, dog; Oni, guinea pigs; Rogo Gains, and Toothy Smallz, mice; Princess Peony and Stuffs, newly rescued pond turtle; Donna(tella) and the oldest of the lot, 24 year old desert tortoise; Pepe.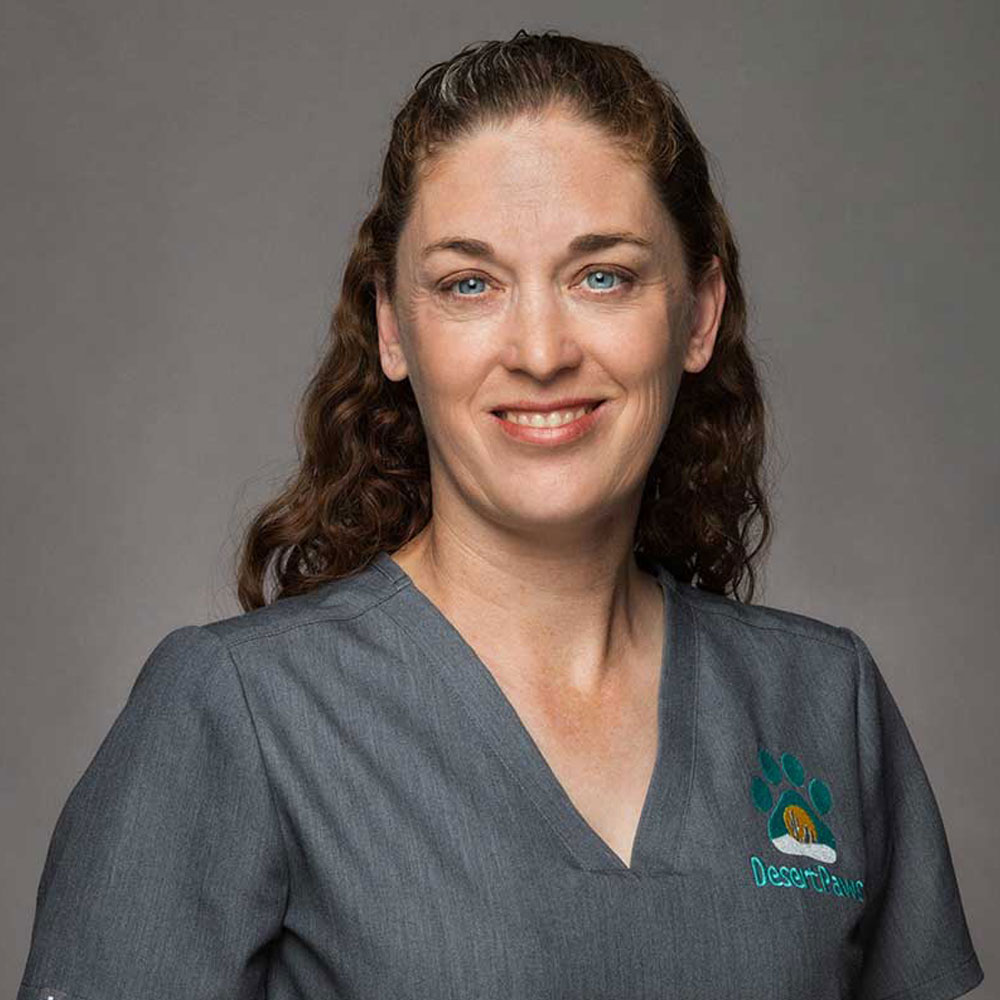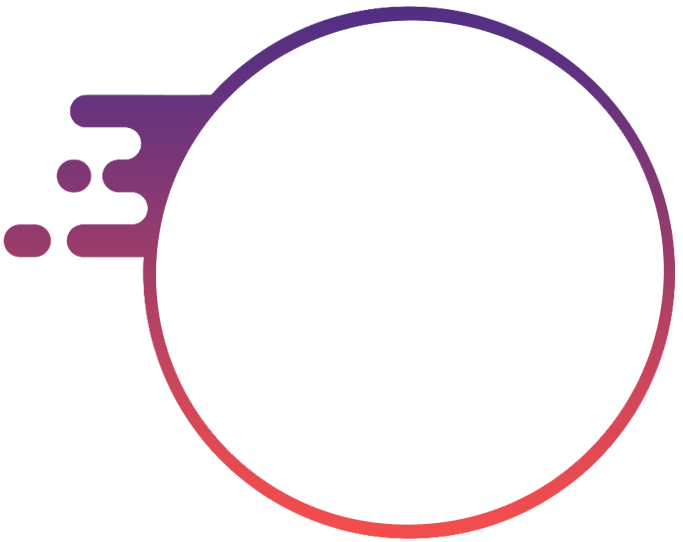 Dr. Stacey Cameron
Veterinarian
Dr. Stacey Cameron grew up in the Bay Area of California where she has always had a pet by her side. Many of her childhood family photos show Dr. Cameron wandering off to follow the nearest critter. By an early age, she knew she wanted to become a veterinarian.
Dr. Cameron followed her dreams and attended the University of California, Davis where she obtained her bachelor's degree in Animal Science and her Doctorate of Veterinary medicine. During high school and college, she worked in veterinary clinics as a kennel assistant and veterinary assistant. After her vet school graduation, she moved to Arizona to complete an internship at an equine hospital and eventually made her way to Tucson where she has been practicing for the past 11 years. Dr. Cameron has a strong interest in preventative care, dental care, fear free handling and strengthening the owner's bond with their pets.
In her free time, Dr. Cameron spends time with her family and her small herd of animals including her two horses, one dog, three cats, two guinea pigs, one rabbit and multiple fish. She enjoys competing with her horse on the Arabian Horse Circuit, in dressage and in eventing. Dr. Cameron looks forward to meeting you and your furry family members.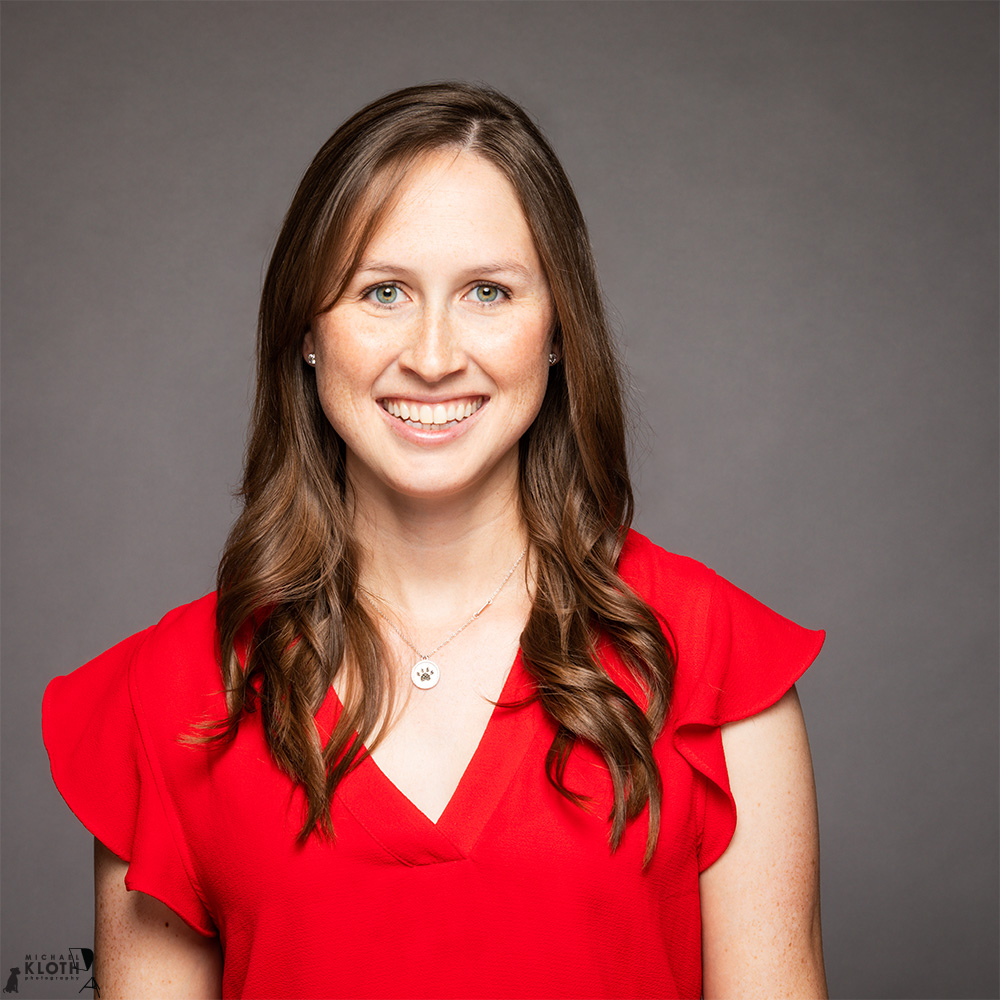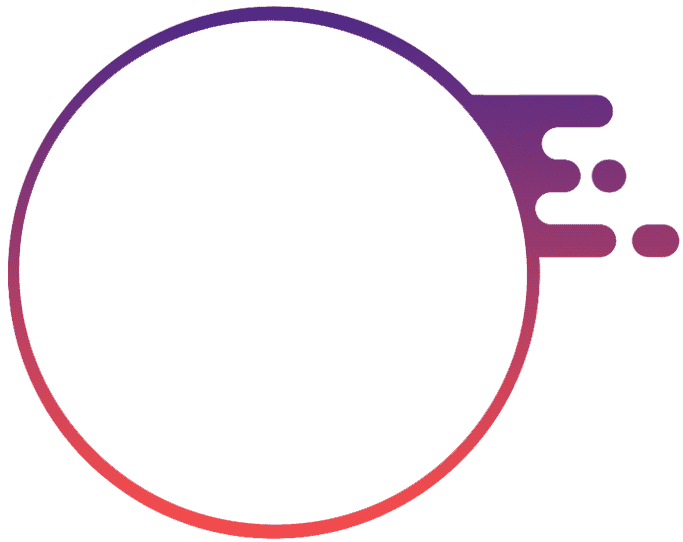 DANIELLE RINCON
Practice Manager, MBA
Danielle Rincon, Practice Manager at Desert Paws Veterinary Care, is a Tucson native. Her love for animals started at a very young age and eventually grew into her future career goals as a college student.
Throughout college, Danielle worked as a Veterinary Nurse and graduated from the University of Arizona with a Bachelor of Science in Veterinary Sciences in 2015. She then went on and graduated with a Master's Degree in Business Administration at Grand Canyon University. Her true passion has always been with helping animals and she loves being able to dedicate every day to knowing that both the patient and the client are receiving the best care possible.
Danielle is happily married to her high school sweetheart, Daniel. They live with their two Labrador Retrievers, Spencer & Luke; as well as their Pembroke Welsh Corgi, Dunkin Donuts & Hermann's Tortoise, Dalilah. Danielle has spent volunteer time raising, fostering, and training two puppies for Guide Dogs for the Blind; to aid people with visual disabilities. In her spare time, Danielle loves photography, traveling, exercise, horseback riding, reading and watching college basketball (Go Cats!). With almost a decade of veterinary experience and MBA, Danielle is very excited to bring her experience in both fields, into managing a mobile practice.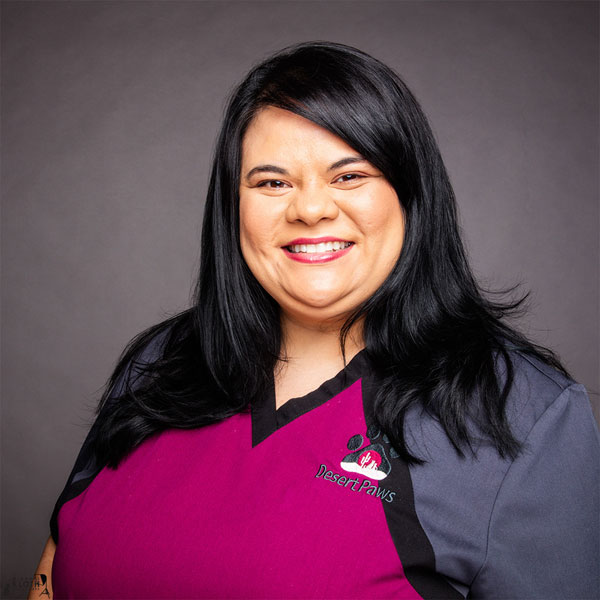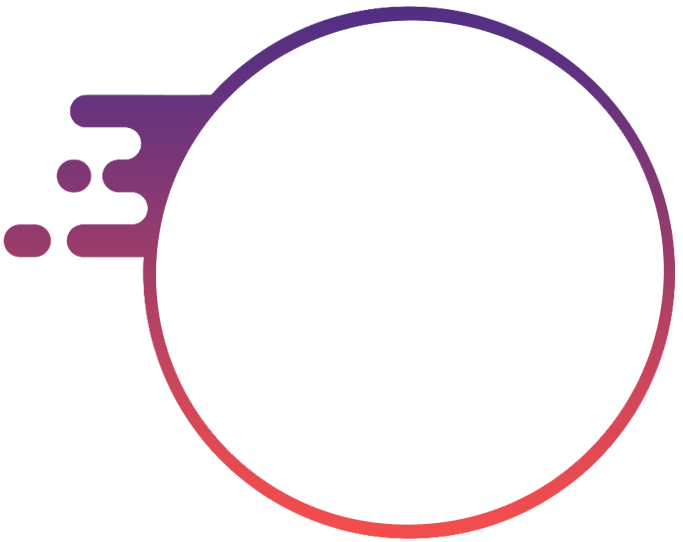 Lisa Cawood
Assistant Practice Manager, CVPM
Lisa spent most of her life overseas in England and Germany and started her animal career as an Aquatic Specialist. After many years of helping aquatic life, she decided to pursue a career in the veterinary field. She attended school at the University of Maryland and graduated with honors from Pima Medical Institute.
Her previous veterinary experience includes being a Veterinary Office Manager, Hospital Director, CSR Supervisor, Practice Manager, and Hospital Administrator. Lisa pursued her career further by obtaining her CVPM (Certified Veterinary Practice Manager).
Lisa's passion is client and patient care and will go above and beyond for you and your furry friends. "My love of animals drew me to the profession. I love to help those who cannot help themselves."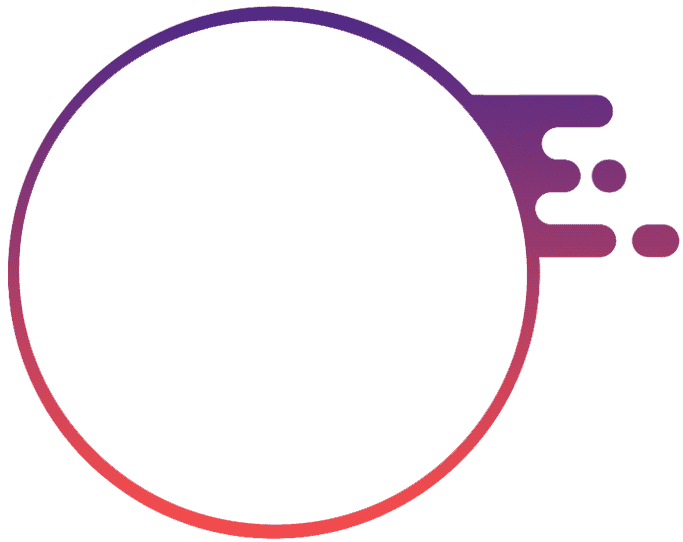 FRANK TORRES
CVT (Certified Veterinary Technician)
Frank is an Arizona native. He began his career in 2014 while volunteering at a local horse ranch. It was then he knew working with animals was his true calling. Frank enrolled at Pima Medical Institute and graduated with a Veterinary Assistant certificate and shortly after was introduced to Dr. Martin and Dr. Rodden. After a year of working as an assistant, he went back to Pima Medical Institute to get his Associate Degree in Applied Sciences and graduated as a Veterinary Technician. Frank also took the national and state certification test and passed! He had finally realized his dream of becoming a Certified Veterinary Technician.
He loves spending time with his friends, family, and Fiancé. Frank also enjoys hunting, fishing, camping, four wheeling, and working with his horse. He has two dogs; Ginger and Bagheera, and one horse named Keecha.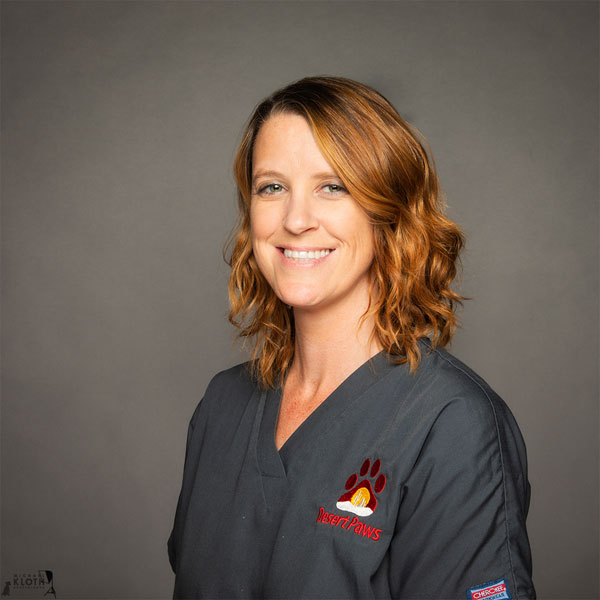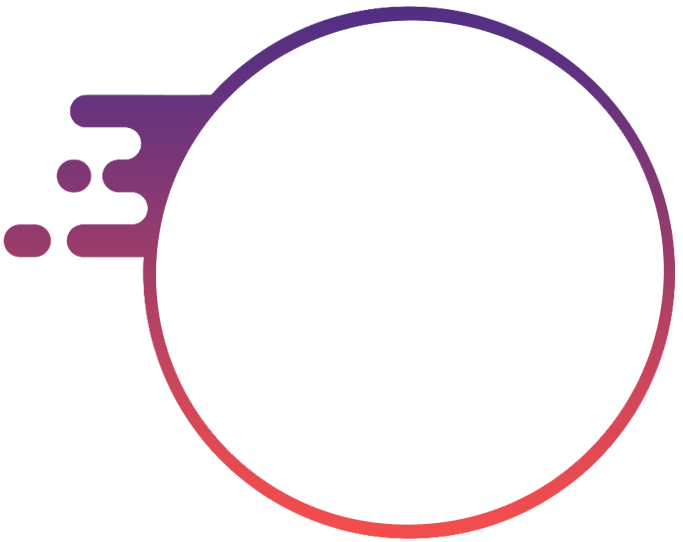 Jesse Morris
CVT (Certified Veterinary Technician)
Jesse was born and raised on the east side of Tucson. Growing up, she always had a deep love for animals and a fascination in wildlife. When she was a young adult, she began volunteering for the Human Society of Southern Arizona walking dogs a couple days a week. Wanting to learn more about the medical side of the field, she enrolled in Pima Community College. Jesse graduated with honors in 2015 and received her Associates in Veterinary Sciences. She then went on to take her national and state boards to become a Certified Veterinary Technician.
Jesse has two rescue dogs named Rocky and Zelda who she enjoys going for long walks with. She loves spending the rest of her free time with her husband and son. Their favorite activities include going on road trips, especially to the ocean and spending as much time as they can outdoors, instilling her love for nature and animals in her young son.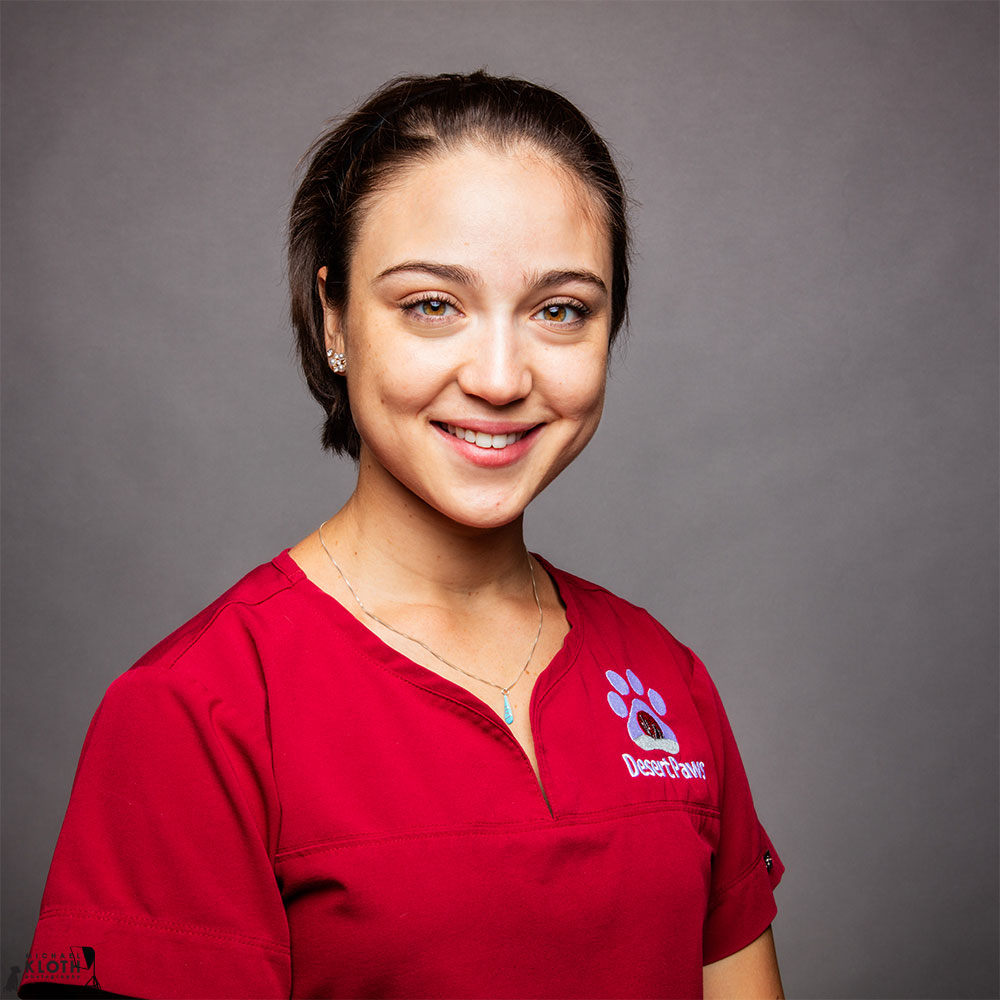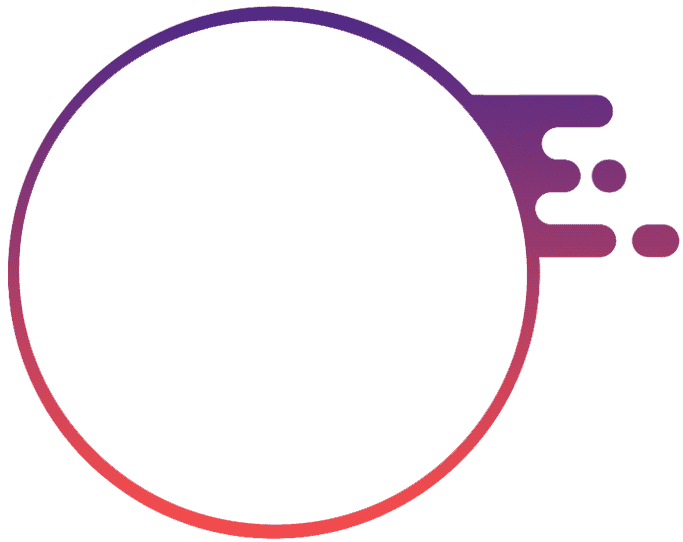 Patricia Mendoza
Veterinary Technician
Patricia was raised in Tucson Arizona and has lived here most of her life. Her passion for animals drew her to complete a Veterinary Assistant certification in 2014 at Pima Community College, as well as beginning the work towards a Biology degree through Arizona State University. Patricia has been working in the Veterinary field since 2016. In her spare time she enjoys hiking and spending time with family, especially with her rottweiler, Malchick.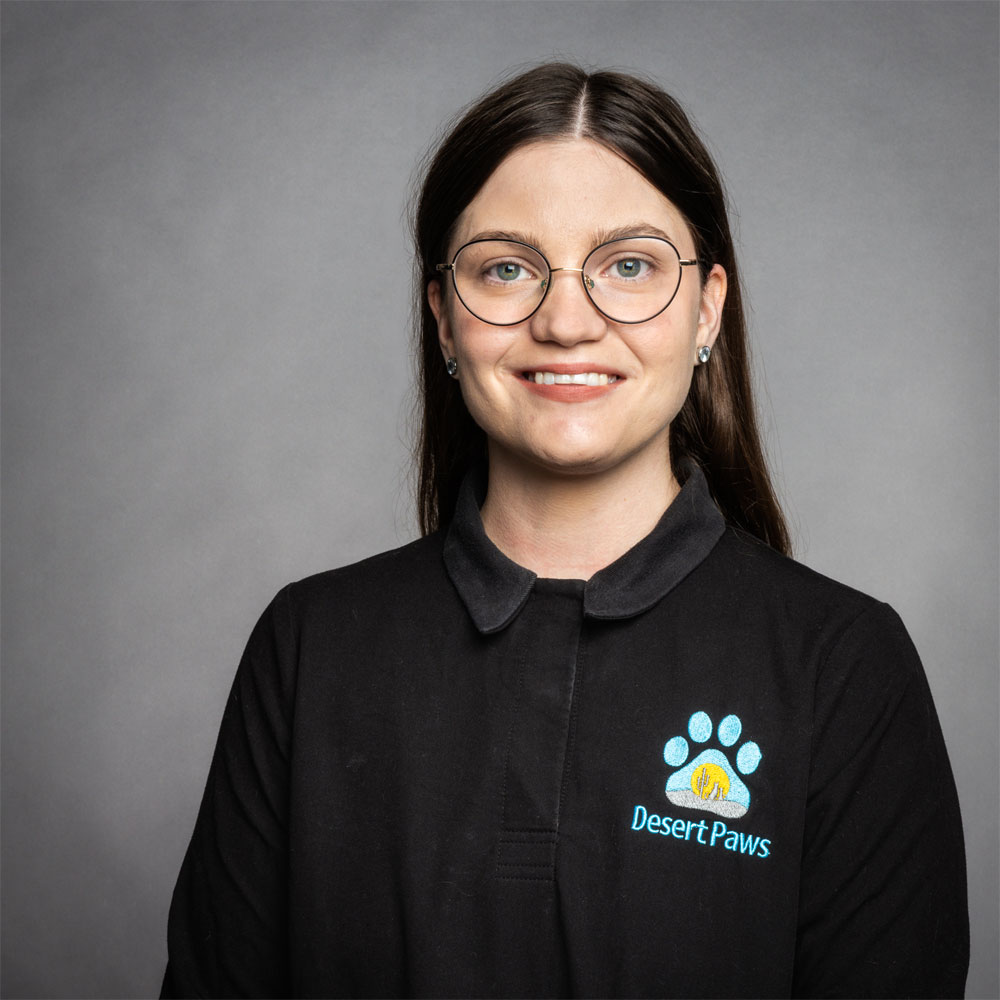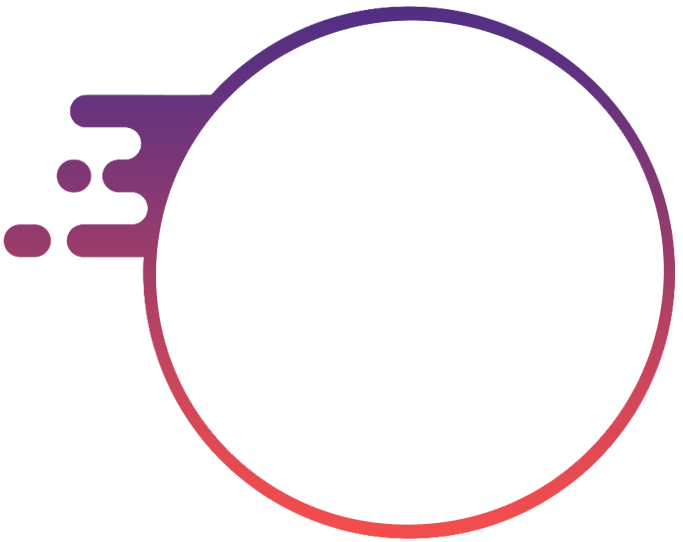 Bria Bermingham
Veterinary Technician
Bria is a graduate from Pima Medical Institute. She began working in the veterinary field in 2014. Prior to Desert Paws, she spent her first 2 years in general practice as a lead technician and supervisor, and 5 years as a lead technician and manager- focusing on expanding her knowledge with Rehabilitation, Holistic, and Integrative Medicine.
Bria is Fear-Free certified and is passionate about patient care. She is excited to provide a less stressful environment for patients and owners with the unique mobile experience Desert Paws offers.
When not working, you can find Bria mountain biking or rock climbing. She is also returning to school with a special interest in Psychology. In her downtime, she enjoys being at home with her partner and their three boys (with paws) watching a movie or reading a book.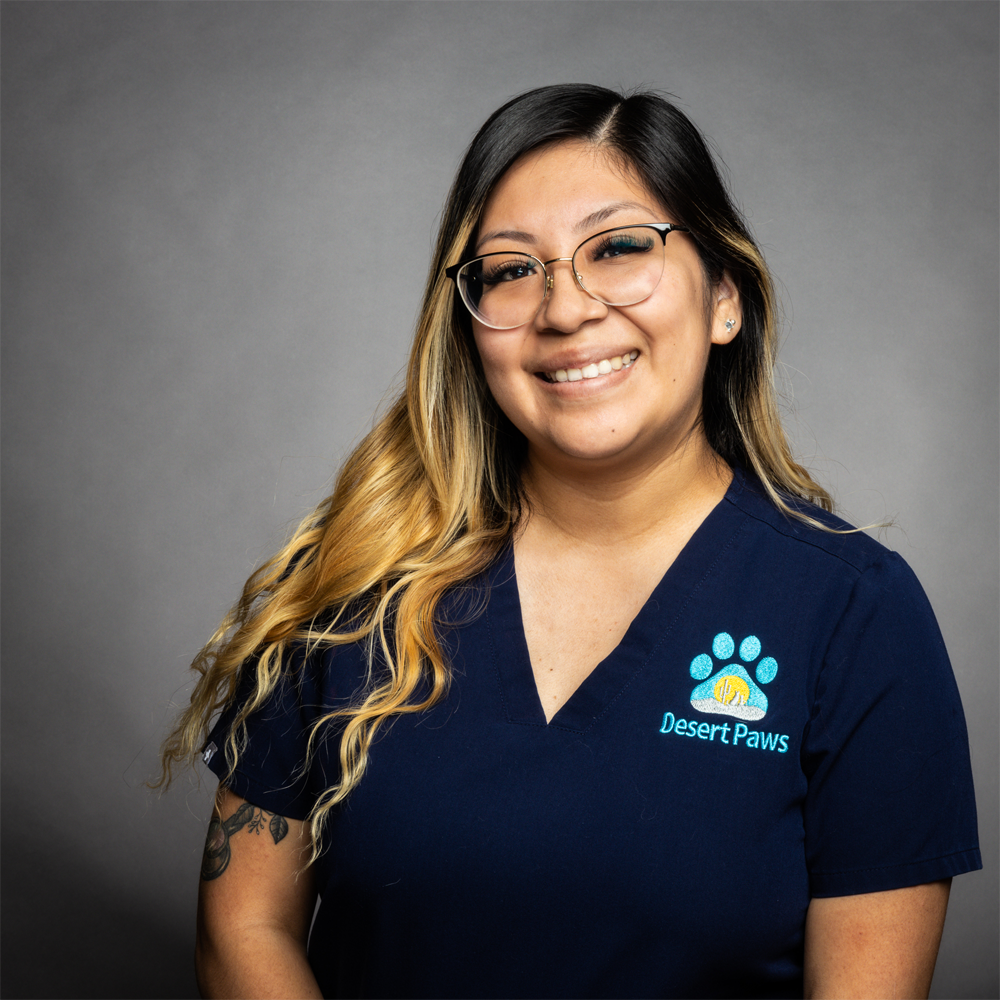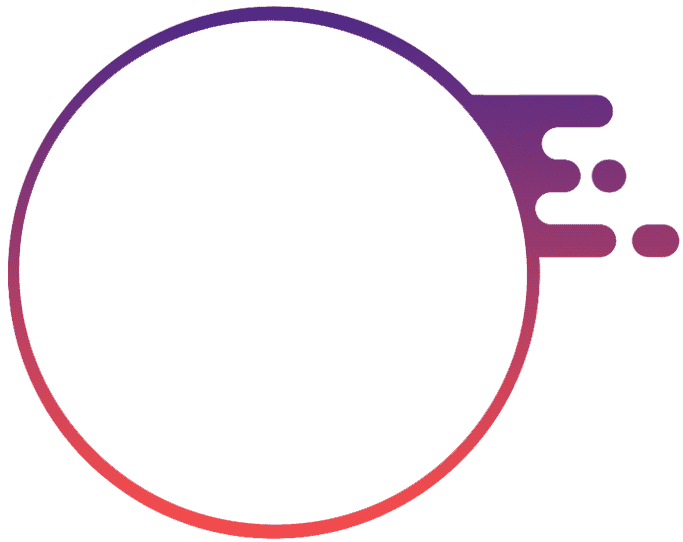 Daisey Lopez
CVT
Daisey moved to Tucson with her high school sweetheart in 2017 to pursue a degree in the veterinary technician program at Pima Community College. She graduated in 2019, passed the state and national exam, and became a Certified Veterinary Technician in 2020. She also got engaged and is excited to start that journey with her fiance. Daisey spends her free time visiting her family, working on stickers for her Etsy shop, and hanging out with her pets.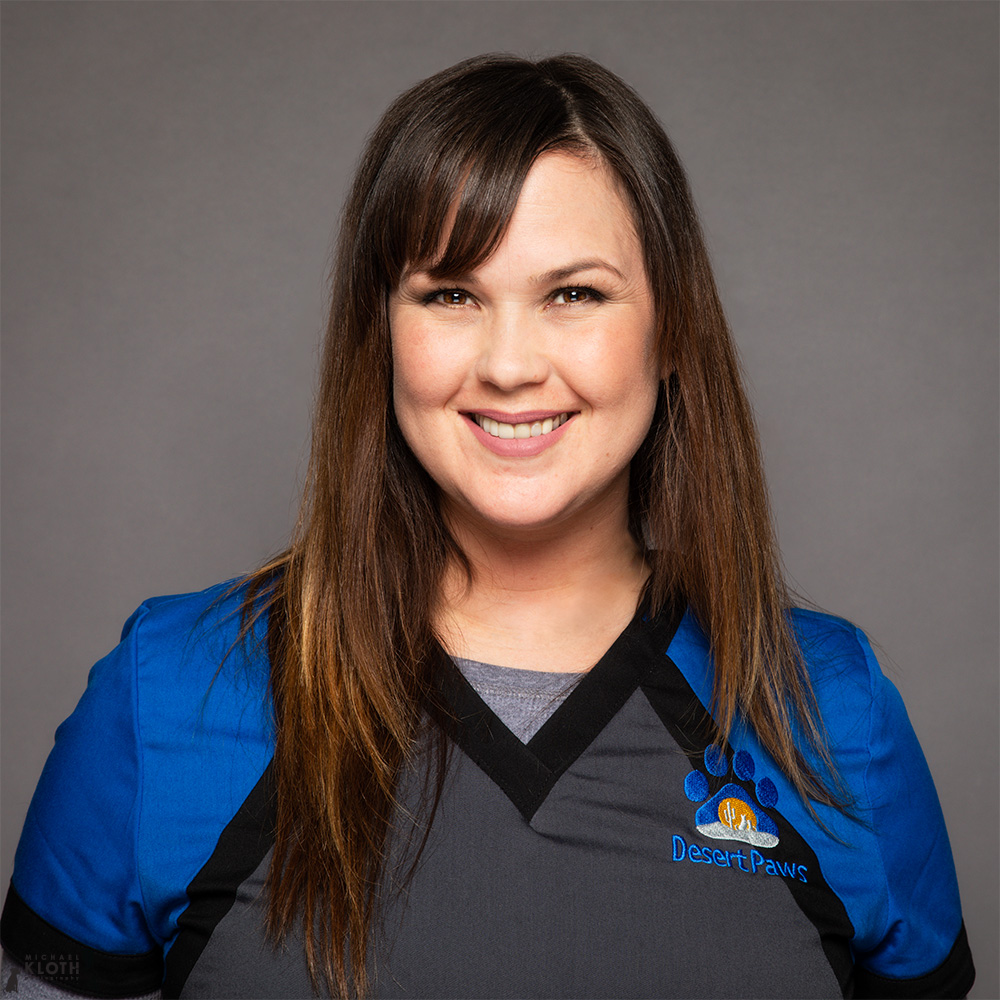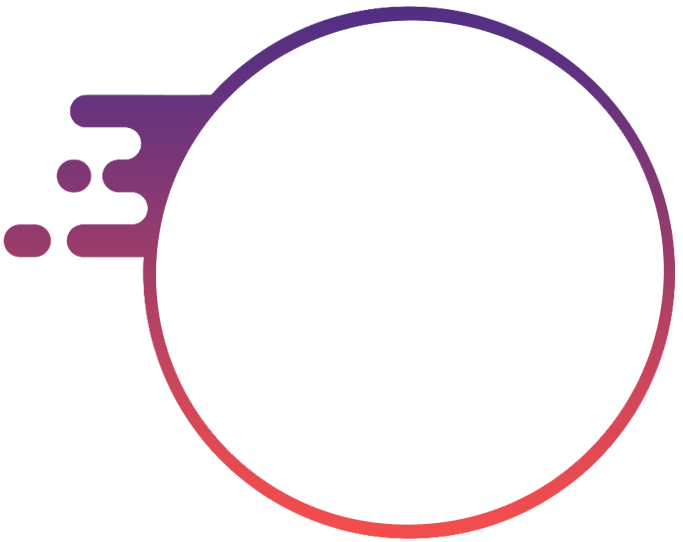 HILLARY FORNEY
Client Service Representative
Hillary Forney is a native Tucsonan and has lived here all her life. Her love for animals started when she was a little girl obsessed with horses, dogs, and cats. She started at Pima Community College at age 18 to pursue a dance career. At 20 she was diagnosed with Fibromyalgia. This did put a hold on her dance dreams, but opened another door to the veterinary field. Little did she know, that she would fall in love with client service, client education, and giving each pet the individualized attention, they need. She has worked in this field for 8 years in various positions such as; Pet Resort Supervisor, Client Service Representative, Rehabilitation Technician, and Public Relations Manager. In her spare time, she enjoys dancing, animal rescue, watching Netflix series with her husband Jesse, playing with their dogs Diva and Eva, hanging out with their families/friends, and spoiling her nieces and nephews.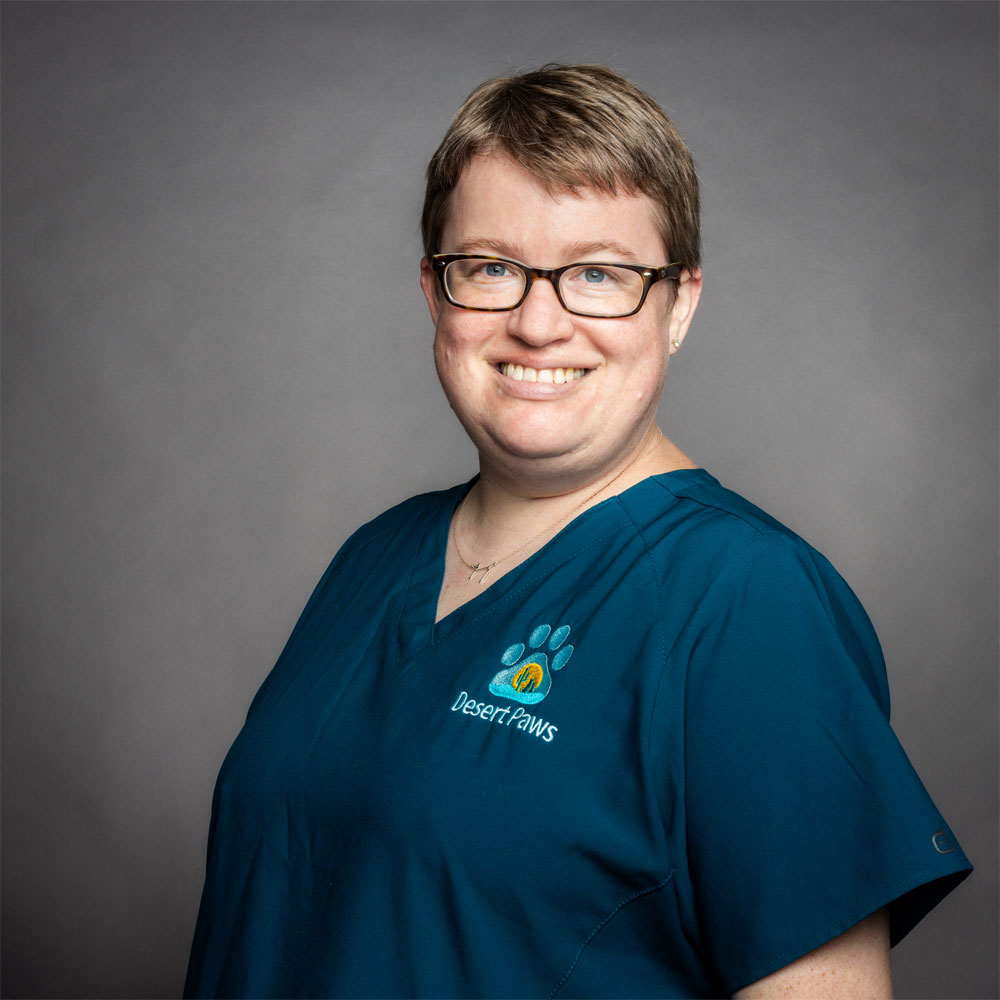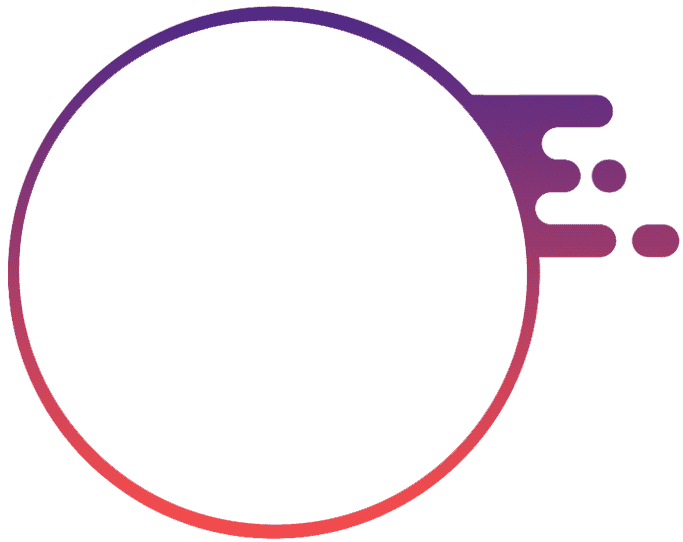 Emily Ingram
Client Service Representative
Emily was born and raised in Kansas, but she and her husband John felt pulled to the mountains in Colorado and spent several years there before heading south to Tucson to put down roots.
In 2003, Emily graduated with honors from Southwestern College with a Bachelor of Science in Human Resources Management and Development. Her love of animals prompted her to take the skills she learned and apply them to her work in veterinary practices, humane societies, dog training facilities, and pet sitting as well as her volunteer work in humane societies and a dog walking group she co-founded.
In her spare time, Emily enjoys exploring local hiking trails with her husband and their dog Ellie Rose, searching out the best vegetarian food, practicing yoga, traveling, and being Auntie Em to her nieces and nephews.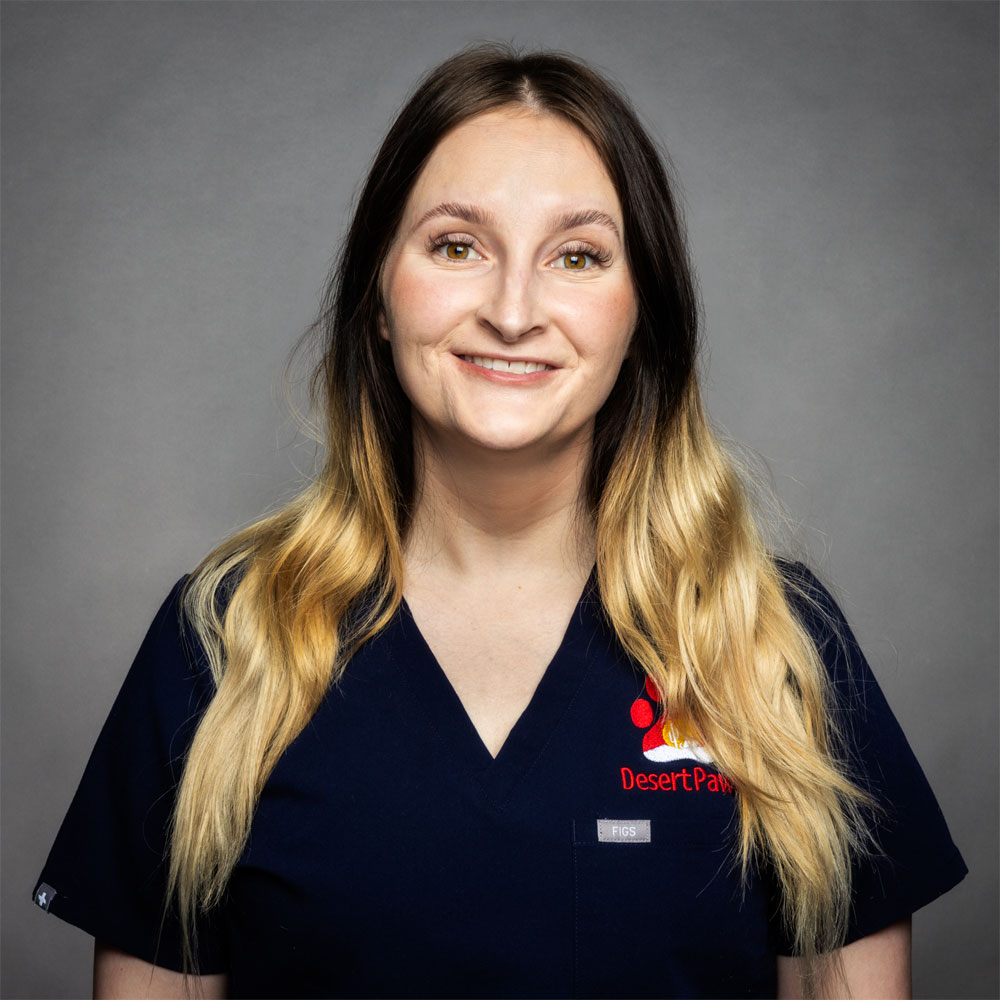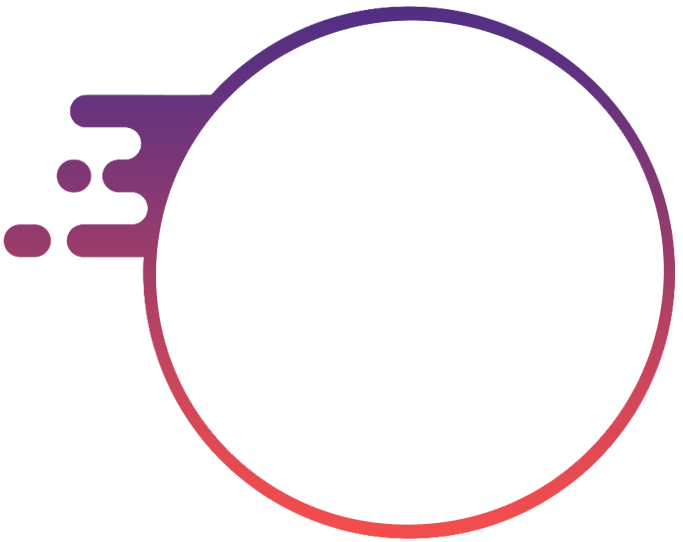 Autumn Aspacher
Client Service Representative
Autumn was born in Tucson, and has lived here most of her life. She started playing soccer when she was 4 and continues to enjoy it today. After she graduated high school, she joined the Navy and spent 5 years playing with the jets on an aircraft carrier. Life has slowed down quite a bit since leaving the military, and now all her time is spent with her 3 dogs, work and school.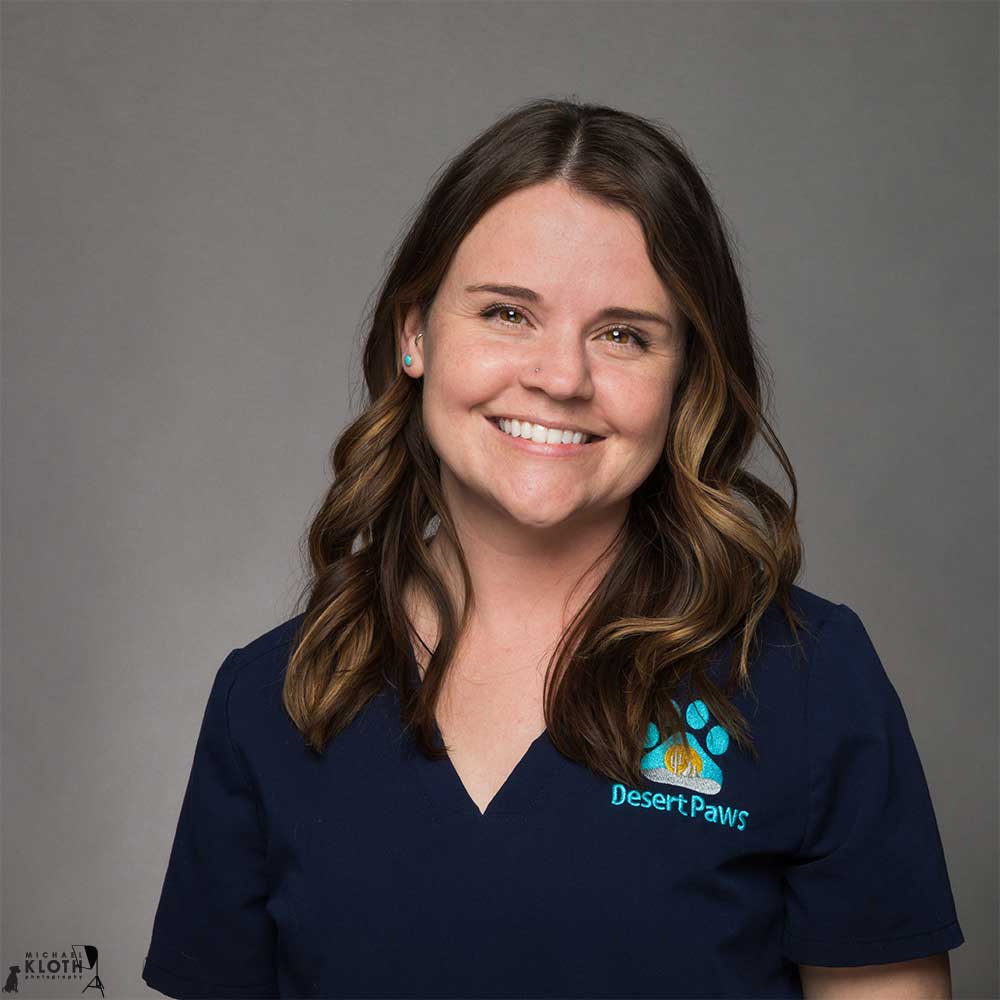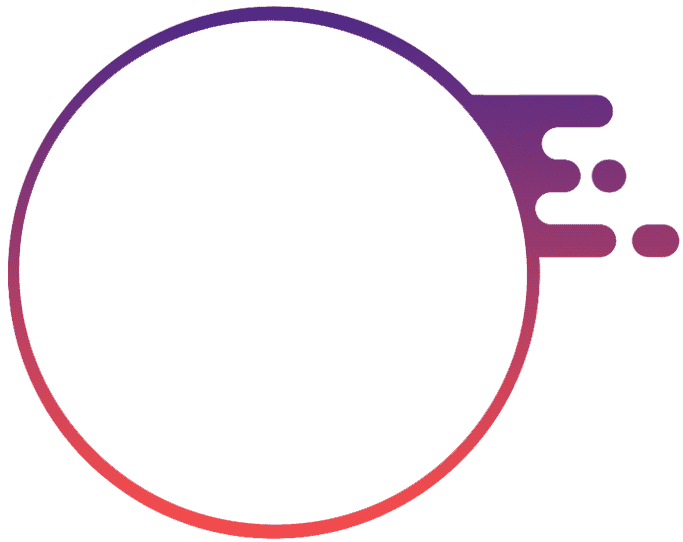 Caitlyn Dunn
Customer Service Representative
Caitlyn is a Wisconsin native, but has always been drawn to the Southwest. After spending time in Tucson during her twenties, she fell in love with the desert and couldn't wait to come back. She decided to make it official in 2018 and made the big move cross-country. Caitlyn now lives outside of the city with her husband, Jacob, who serves in the US Air Force. They share their home with two spoiled rescue-pibbles, one of which was their first foster "failure". This tiny family loves anything outdoors, especially if it involves ATVing through the desert.
In 2011, Caitlyn graduated from UW-Stevens Point with a bachelor's degree in Wildlife Ecology. After graduating she fell in love with animal welfare and medicine, and has since worked in animal shelters, animal ER, Internal Medicine, and private practice. She especially enjoys volunteering and fostering for local rescue-groups and has a soft-spot for the "bully-breeds." Caitlyn loves connecting with other pet-owners and could talk animals all day long.