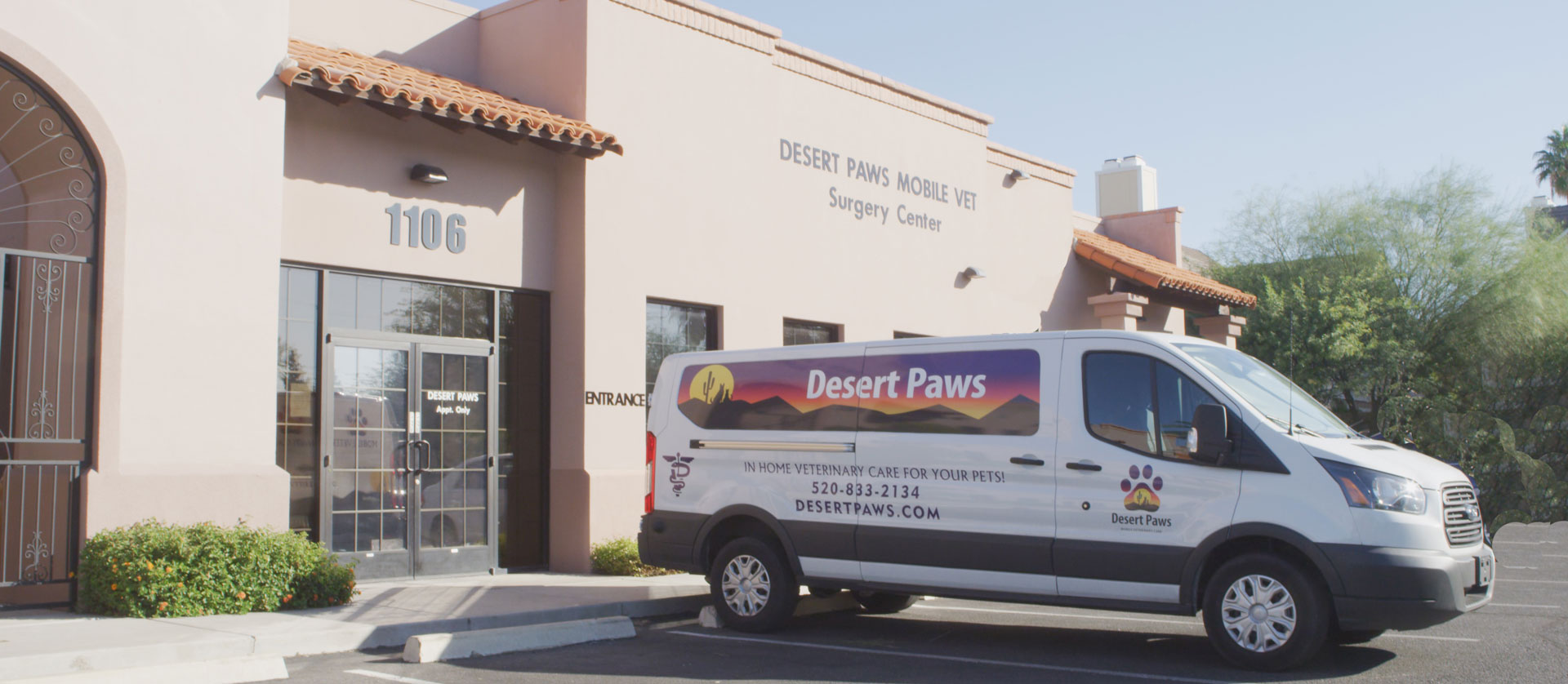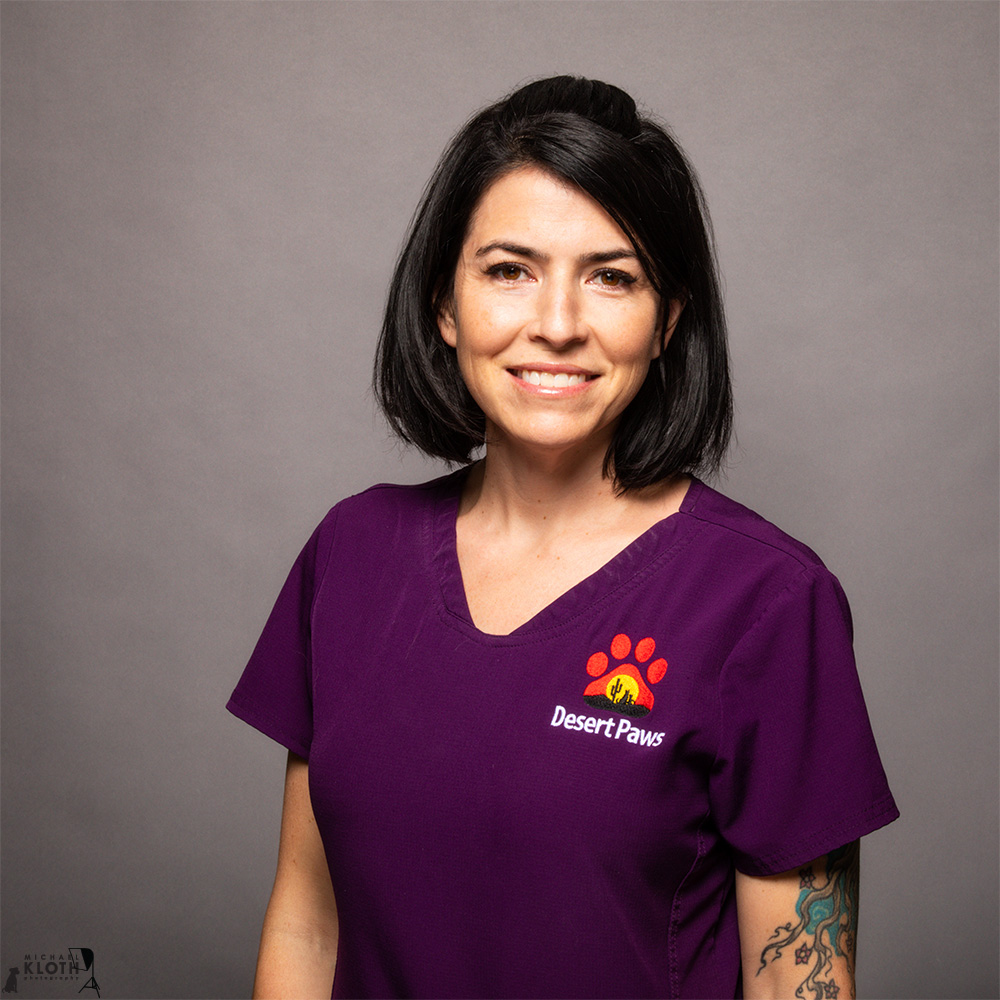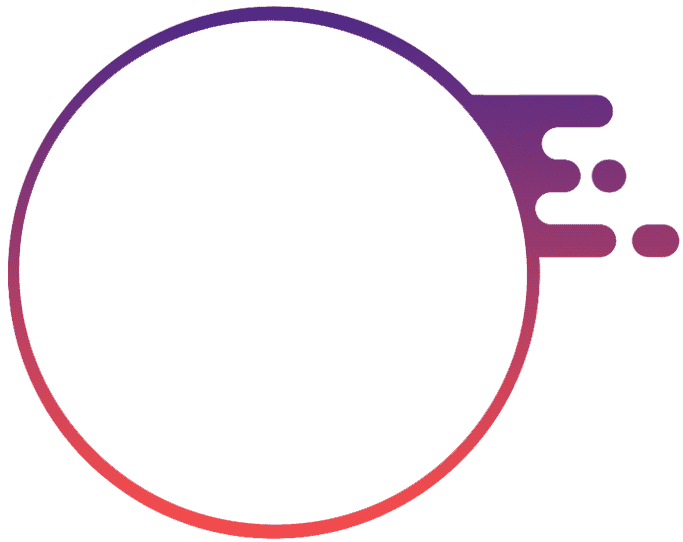 DR. SHELLY MARTIN
Veterinarian – Owner
Dr. Shelly Martin, DVM, founder and owner of Desert Paws Mobile
Veterinary Care is a true desert girl at heart having been born and raised in Tucson, AZ. A passionate advocate for low stress handling for dogs and cats. Dr. Martin strives to provide high quality medicine in a gentle and calm manner to alleviate any fear or anxiety in her patients. Her goals are to educate pet owners so that they can provide the best care for their companion animals.
From a young age she was drawn to work with animals and her parents would always find her helping animals in need, whether it be a stray or just a pet that was lost. When she was young she suffered the tragic loss of a beloved dog to parvo after trying to nurse him to health. This experience made her quickly realize that she wanted to spend her life helping animals.
Dr. Martin has an extensive past in the veterinary field including working as a kennel assistant, receptionist, veterinary assistant and veterinary nurse. She started working in the veterinary field while she attended the University of Arizona where she majored in Veterinary Science.
In 2002, she was accepted into veterinary school at St.George's University in Grenada where she completed her first semester. She then transferred to Kansas State University to complete the remainder of her training in order to be closer to home after her father was diagnosed with cancer. After graduating from Kansas State University College of Veterinary Medicine in 2006, Shelly returned home to Tucson where she practiced in a busy clinical setting for 11 years.
Desert Paws was founded in 2017 in order to provide more personalized care in an environment where pets and their owners are more relaxed. Shelly has seen many animals over the years develop high anxiety as well as physical and psychological stress in a hospital setting. With gentle handling in the home and techniques that lessen fear, she hopes to improve pets overall veterinary experience. Having practiced with state of the art equipment for many years, it was also imperative to her that she be able to provide the same quality of care with her mobile practice. Advanced diagnostic capabilities are important to help uncover and accurately treat medical conditions. Along with low stress and fear free handling, other areas of veterinary interest include internal medicine, feline medicine, soft tissue surgery and ultrasound.
Outside of work, Shelly enjoys spending time with her high school sweetheart and husband, Jeremy, and their two children Myles and Corrin. They share their home with her beloved pets Marco, George, and Obi. You will often hear her tell stories about "crazy Obi" who is a jack russell mix with lots of energy. Shelly and Jeremy have always loved international travel and are excited to share this love of travel with their children. She looks forward to meeting you and your family soon!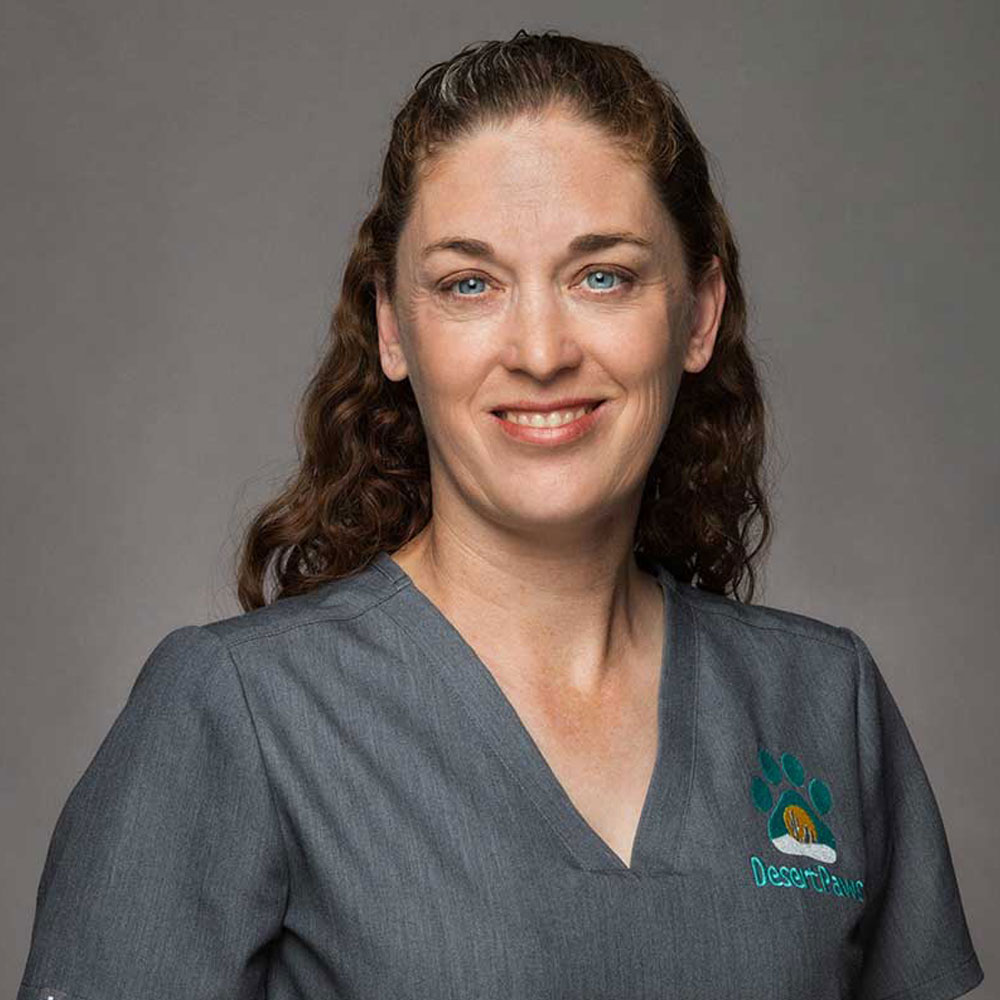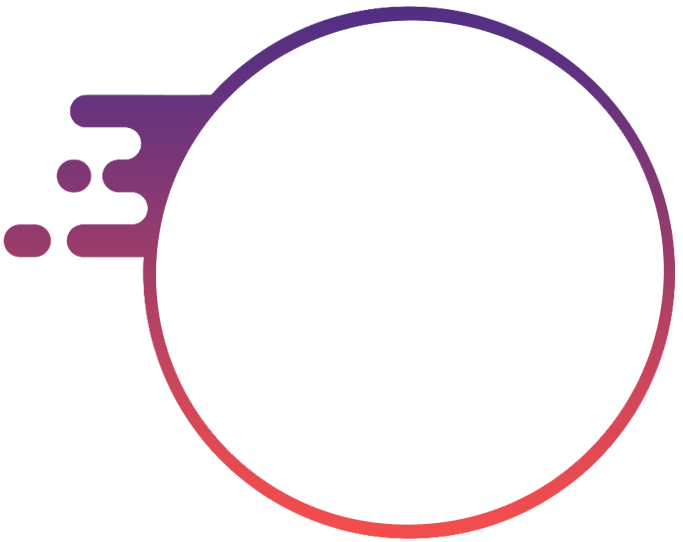 Dr. Stacey Cameron
Veterinarian
Dr. Stacey Cameron grew up in the Bay Area of California where she has always had a pet by her side. Many of her childhood family photos show Dr. Cameron wandering off to follow the nearest critter. By an early age, she knew she wanted to become a veterinarian.
Dr. Cameron followed her dreams and attended the University of California, Davis where she obtained her bachelor's degree in Animal Science and her Doctorate of Veterinary medicine. During high school and college, she worked in veterinary clinics as a kennel assistant and veterinary assistant. After her vet school graduation, she moved to Arizona to complete an internship at an equine hospital and eventually made her way to Tucson where she has been practicing for the past 11 years. Dr. Cameron has a strong interest in preventative care, dental care, fear free handling and strengthening the owner's bond with their pets.
In her free time, Dr. Cameron spends time with her family and her small herd of animals including her two horses, one dog, three cats, two guinea pigs, one rabbit and multiple fish. She enjoys competing with her horse on the Arabian Horse Circuit, in dressage and in eventing. Dr. Cameron looks forward to meeting you and your furry family members.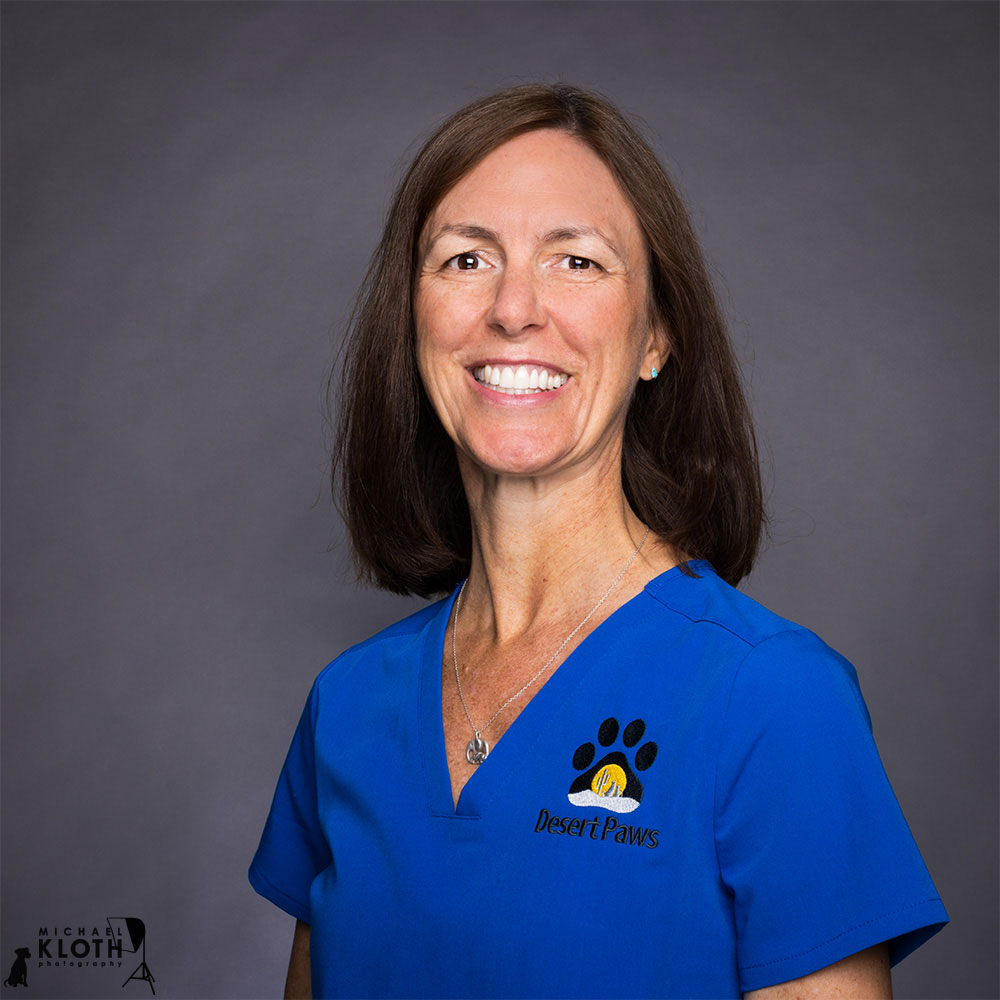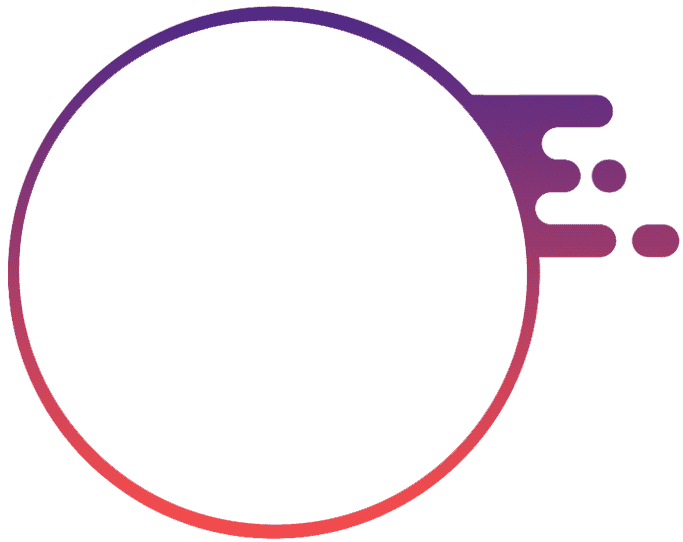 Dr. Erika Hartle
Veterinarian, End-of-Life Care, & Veterinary Acupuncture
Dr. Erika Hartle's career in veterinary medicine began in 1998 when she and Dr. Martin worked together as kennel assistants in a veterinary clinic. A close friendship formed and she is so happy to be working alongside Dr. Martin once again!
Dr. Hartle received her Doctorate of Veterinary Medicine from Colorado State University in 2005.  She worked in busy clinical settings and with shelter/rescue organizations for 10 years before transitioning into education in 2015.  As a professor with Pima Community College's Veterinary Technology Program and the University of Arizona's School of Animal and Comparative Biomedical Sciences, Dr. Hartle devoted seven years to teaching future generations of veterinary nurses, veterinarians, and animal scientists.  Dr. Hartle completed advanced training in 2022 and is certified in veterinary acupuncture. She joined Desert Paws in 2022 and looks forward to providing compassionate care for your family.
Dr. Hartle's family includes two rambunctious sons and a mixture of cats and dogs. She enjoys adventures outdoors with her sons, swimming, traveling, and spending time with friends and family.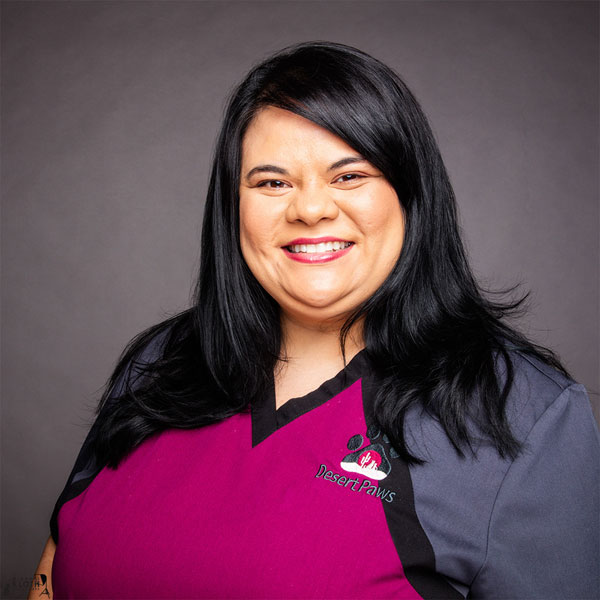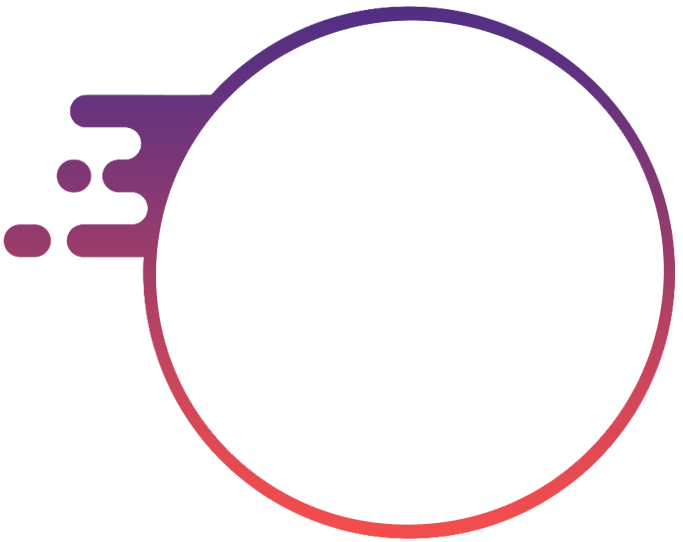 Lisa
Practice Manager, CVPM
Lisa spent a large portion of her life overseas in England and Germany, and started her animal career as an Aquatic Specialist. After many years of helping aquatic life, she chose to pursue a career in the veterinary field. She attended the University of Maryland, and also graduated with honors from Pima Medical Institute.
Her previous veterinary experience includes being a Veterinary Hospital Director and Office Manager for nearly 5 years at a local practice, as well as a Hospital Administrator for nearly 10 years at another local Veterinary Practice. Lisa pursued her career further by obtaining her CVPM (Certified Veterinary Practice Manager.) She has been with Desert Paws since 2019.
Lisa's passion is client and patient care and will go above and beyond for you and your furry friends. "My love of animals drew me to the profession. I love to help those who cannot help themselves."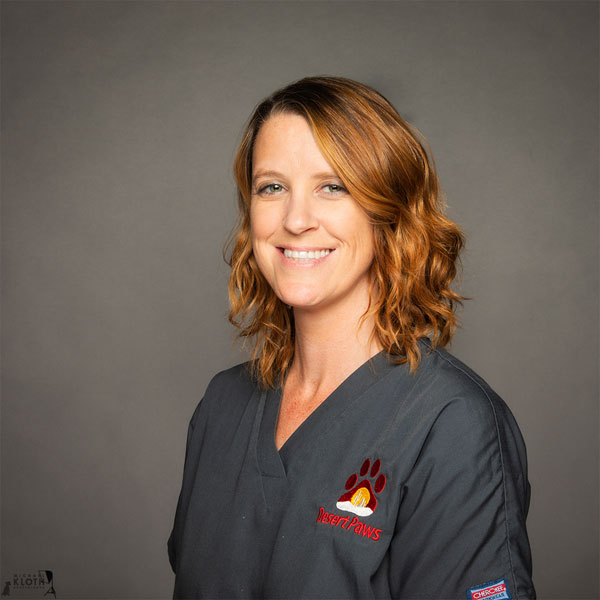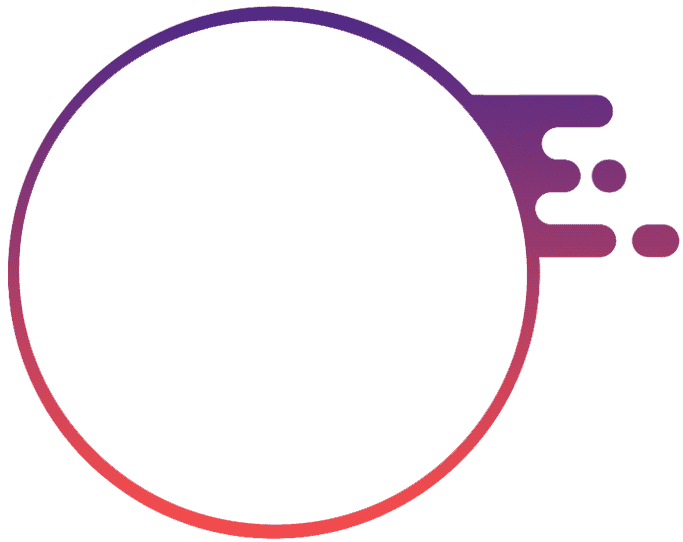 Jesse
CVT (Certified Veterinary Technician)
Jesse was born and raised on the east side of Tucson. Growing up, she always had a deep love for animals and a fascination in wildlife. When she was a young adult, she began volunteering for the Human Society of Southern Arizona walking dogs a couple days a week. Wanting to learn more about the medical side of the field, she enrolled in Pima Community College. Jesse graduated with honors in 2015 and received her Associates in Veterinary Sciences. She then went on to take her national and state boards to become a Certified Veterinary Technician.
Jesse has two rescue dogs named Rocky and Zelda who she enjoys going for long walks with. She loves spending the rest of her free time with her husband and son. Their favorite activities include going on road trips, especially to the ocean and spending as much time as they can outdoors, instilling her love for nature and animals in her young son.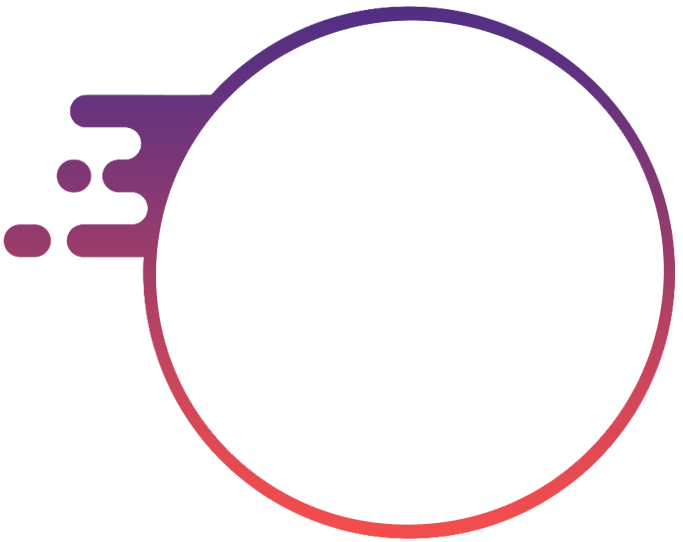 Daniell
CVT (Certified Veterinary Technician)
Daniell is a Tucson native that began his career in the veterinary field at nineteen years old after volunteering for the Humane Society of Southern Arizona. From there, his passion for veterinary medicine was seeded. His work experience includes general practice, neurology, and emergency medicine as an ICU shift lead. Daniell is a CVT (Certified Veterinary Technician) and plans to return to school to further his education.
Daniell has a beautiful great dane named Sahara, and spends a lot of his free time outdoors and staying active. He also has multiple interests in the arts and loves to find new passions in life. Daniell is proud to be a member at Desert Paws and enjoys exploring the world of mobile veterinary care.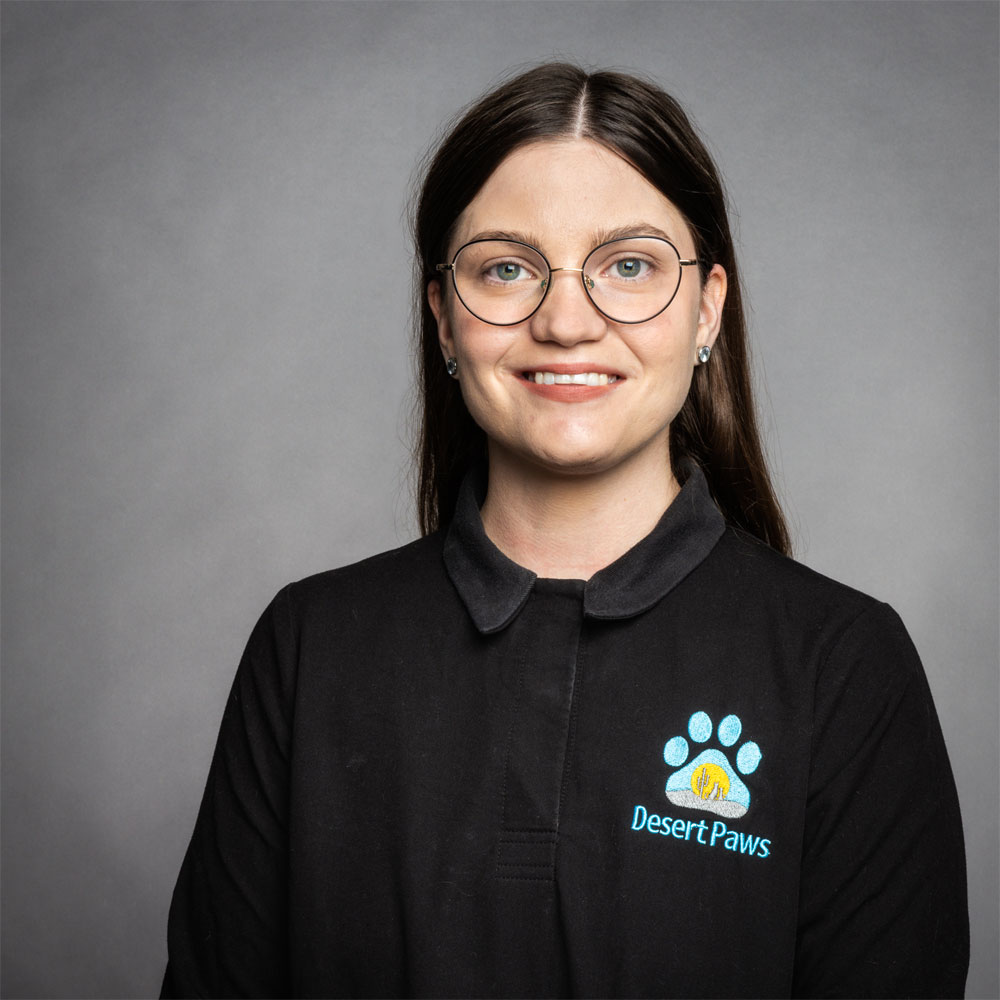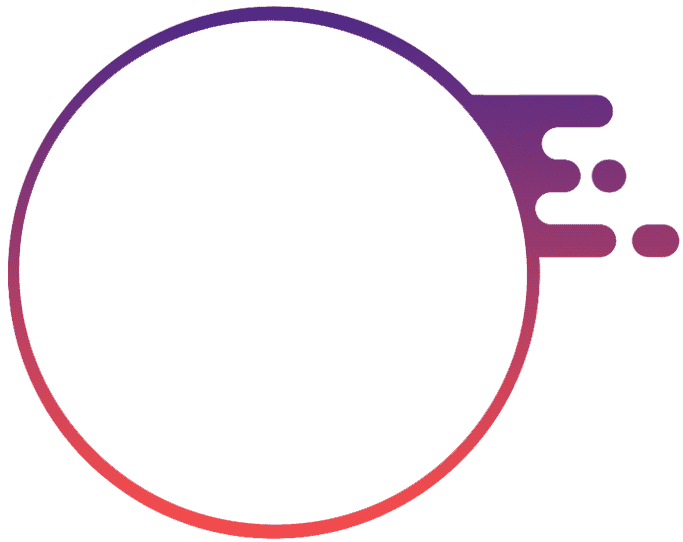 Bria
Veterinary Technician
Bria is a graduate from Pima Medical Institute. She began working in the veterinary field in 2014. Prior to Desert Paws, she spent her first 2 years in general practice as a lead technician and supervisor, and 5 years as a lead technician and manager- focusing on expanding her knowledge with Rehabilitation, Holistic, and Integrative Medicine.
Bria is Fear-Free certified and is passionate about patient care. She is excited to provide a less stressful environment for patients and owners with the unique mobile experience Desert Paws offers.
When not working, you can find Bria mountain biking or rock climbing. She is also returning to school with a special interest in Psychology. In her downtime, she enjoys being at home with her partner and their three boys (with paws) watching a movie or reading a book.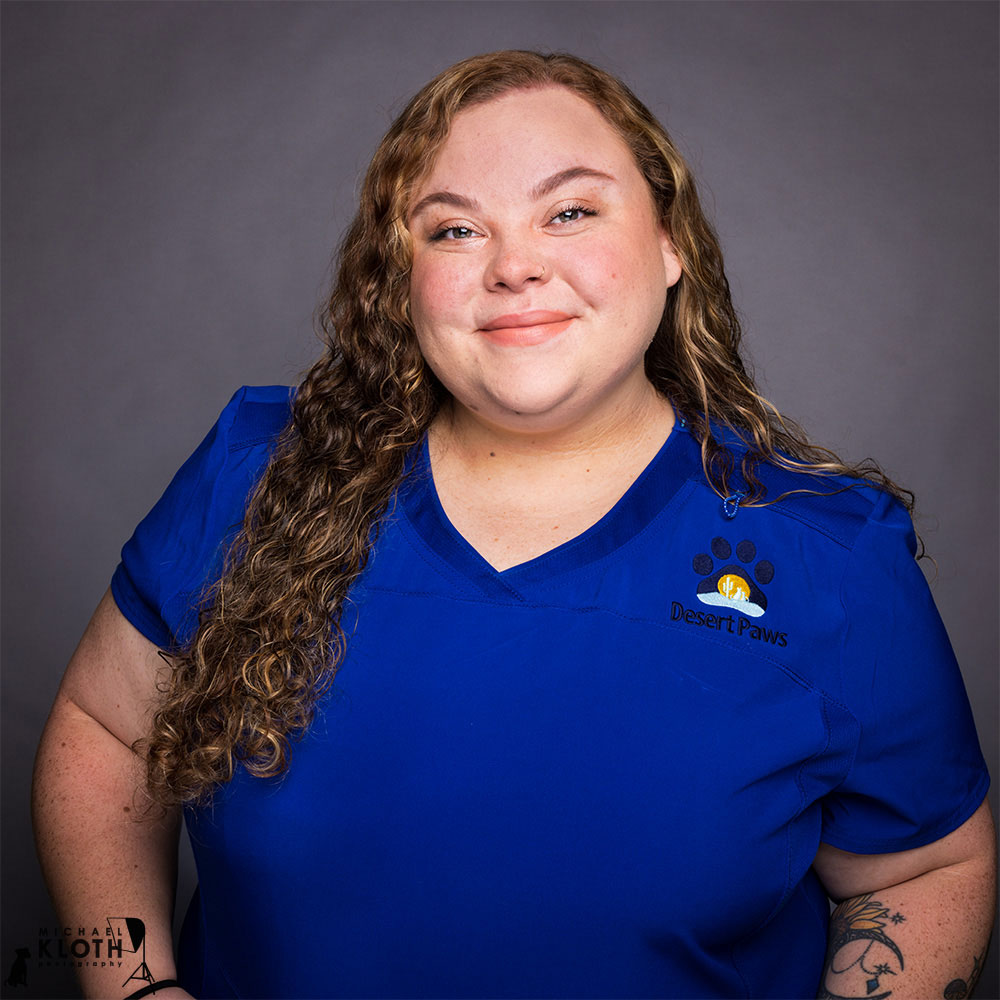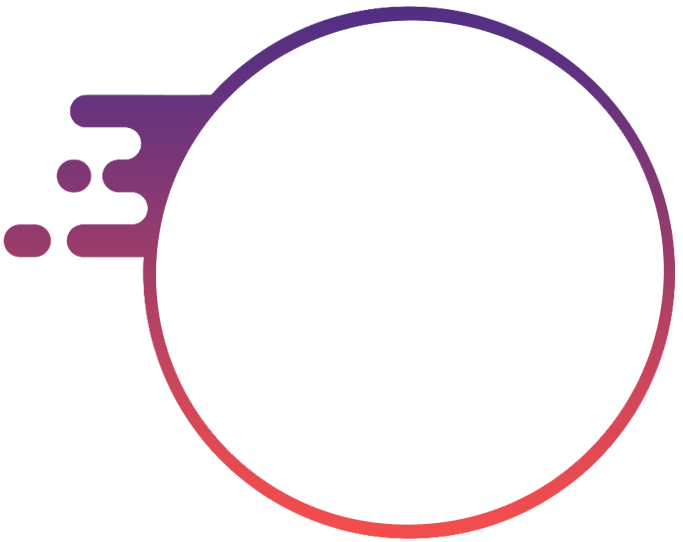 Jasmine
Veterinary Technician
Jasmine was born and raised in the heart of Tucson, AZ, and has loved the desert heat ever since then. Jasmine first discovered her love for animals as a young girl while pet-sitting all of her neighborhood animals. After high school she pursued her true passion through Pima Medical Institute; where she completed vet assisting and advanced her career by graduating from their veterinary technician program in 2021.
Jasmine has three cats, a German Shepard "Benji" and a Golden Retriever "Leela"; she spends most of her free time spoiling her fur babies. When she isn't home she enjoys spending time with her partner playing video games, camping, fishing, or going to concerts and making new memories!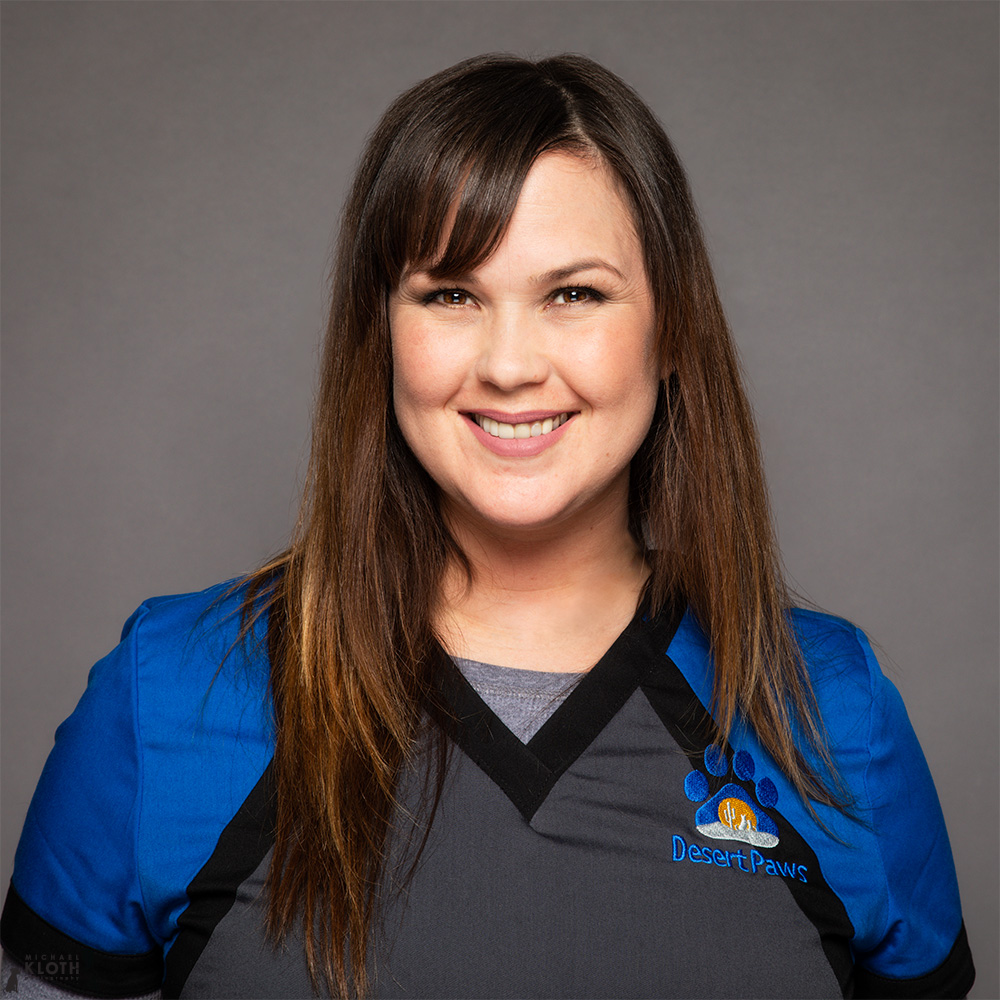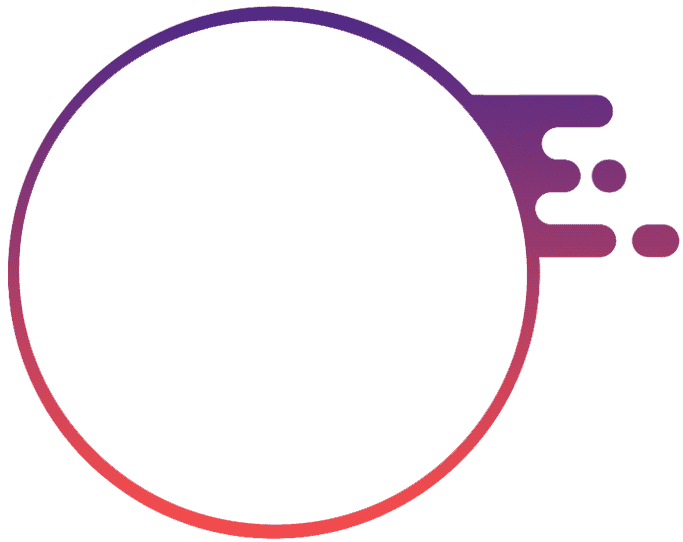 Hillary
Community Outreach Coordinator/Client Service Representative
Hillary is a native Tucsonan and has lived here all of her life. Her love for animals started when she was a little girl obsessed with horses, dogs, and cats. She started at Pima Community College at age 18 to pursue a dance career. At 20 she was diagnosed with Fibromyalgia. This did put a hold on her dance dreams, but opened another door to the veterinary field. Little did she know that she would fall in love with client service, client education, and giving each pet the individualized attention they need. She has worked in this field for 13 years in various positions such as; Pet Resort Supervisor, Client Service Representative, Rehabilitation Technician, Public Relations Manager, and Community Outreach Coordinator. In her spare time, she enjoys crafting, dancing, animal rescue, watching Netflix series with her husband Jesse, hanging out with their families/friends, and spoiling her nieces and nephews.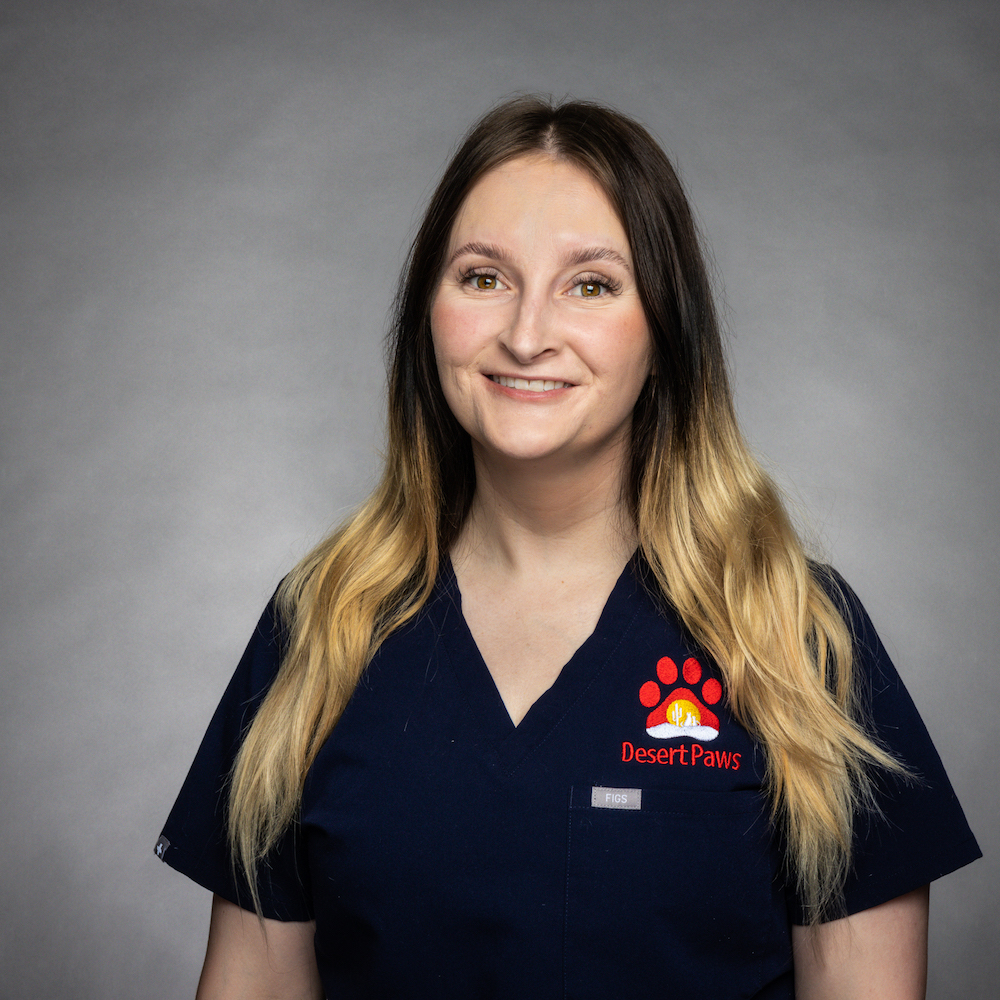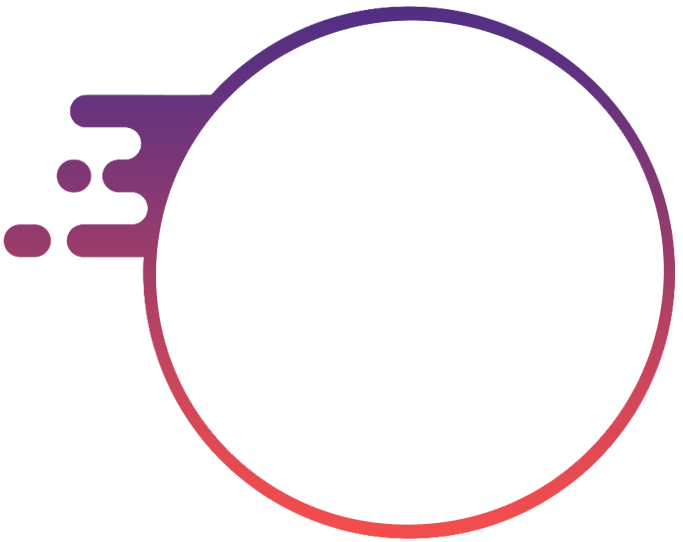 Autumn
Client Service Representative
Autumn was born in Tucson, and has lived here most of her life. She started playing soccer when she was 4 and continues to enjoy it today. After she graduated high school, she joined the Navy and spent 5 years playing with the jets on an aircraft carrier. Life has slowed down quite a bit since leaving the military, and now all her time is spent with her 3 dogs, work, and school at the University of Arizona.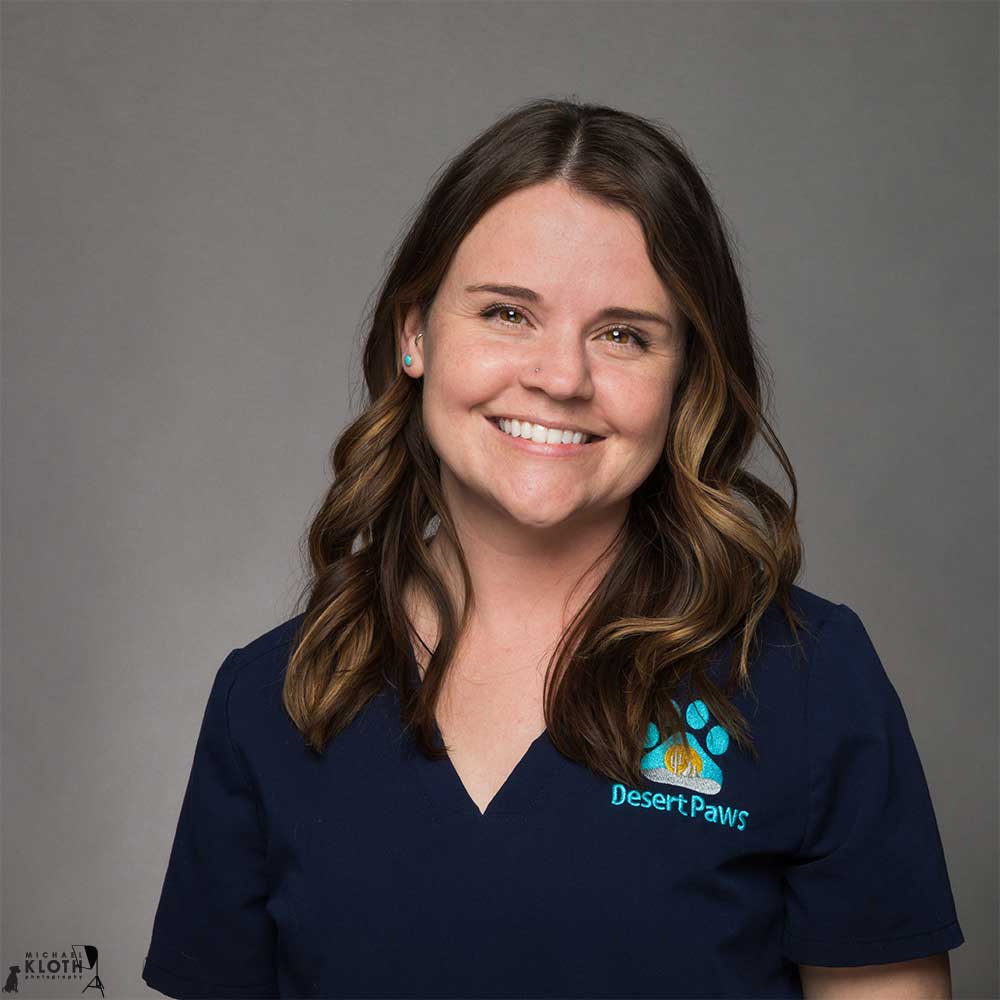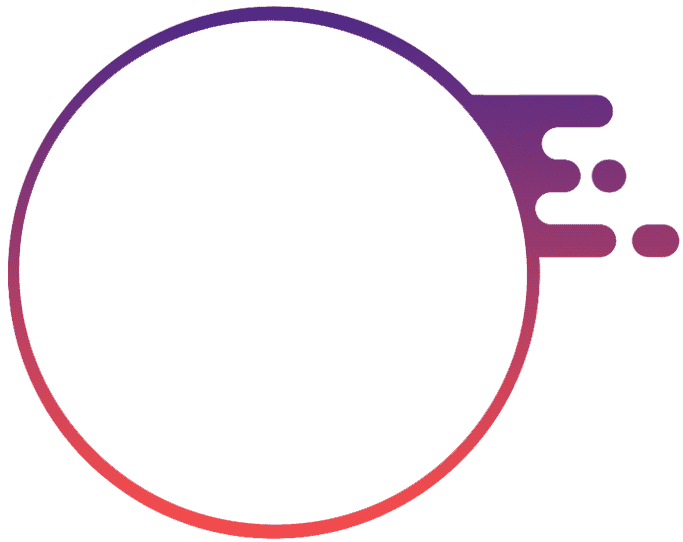 Caitlyn
Client Service Representative
Caitlyn is a Wisconsin native, but has always been drawn to the Southwest. She now calls Tucson home with her husband, who serves in the Air Force. They share their home with three spoiled rescue dogs, one of which was their first foster-failure. Caitlyn has a soft spot for the "bully breeds," and could talk about animals all day long.
In 2011, Caitlyn graduated from UW-Stevens Point with a Bachelor's Degree in Wildlife Ecology. After graduation, she fell in love with animal welfare and medicine, and has since worked in animal shelters, ERs, Internal Medicine, and now private practice. Outside of work, she is usually found hiking around with her pups, or ATVing through the desert with her husband.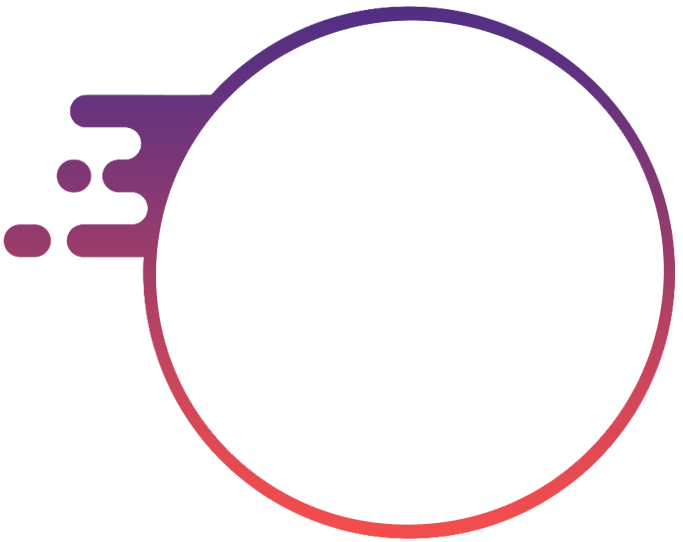 Ana
Client Service Representative
Ana was born and raised in Tucson, AZ. She has loved animals since she was a little girl.
Ana graduated from the University of Arizona in 2019 with a Bachelor's Degree in Veterinary Science. She has a love and passion for animal behavior and plans to continue growing that knowledge to ensure every pet has a stress free experience wherever they go. She has volunteered at humane societies and had previously worked at a Pets Hotel for 3 years.
Ana has a sweet old shih-poo named Coco and a sweet goofy sphynx named Pasa (Fun Fact: Pasa is Spanish for Raisin). On her free time she enjoys watching anime, tv shows and movies, attending/cosplaying at conventions, doing crafts and napping. Her favorite quote that she lives by is: "Be kind, for everyone you meet is fighting a battle you know nothing about."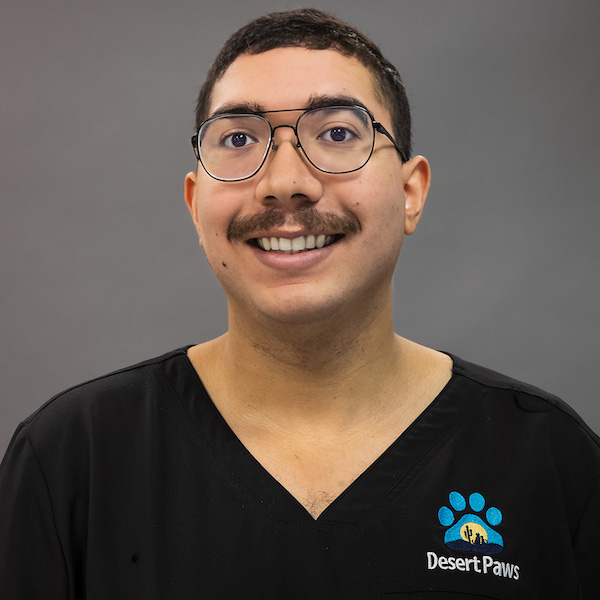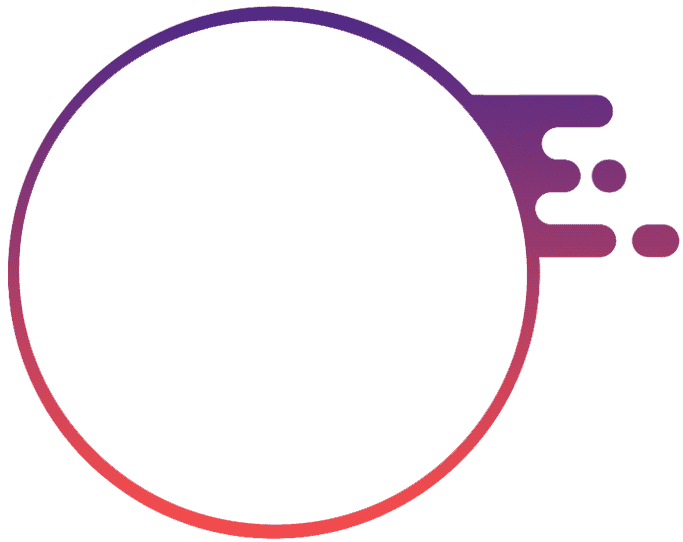 Robert
Client Service Representative
Robert came from Northern Indiana, and studied Emergency Medical Science at Pima Community College. His interest in the medical field brought him to Banner Hospital, and Allergy & Asthma Associates, where he assisted with patient care & client service. These skills combined with his love for animals would lead him to Desert Paws.
Robert has 3 beautiful cats Ginger, Jack, and Pepper that he plans on spoiling by constructing a catio in his backyard. When not working, Robert enjoys hiking, swimming, playing video games, and watching movies.