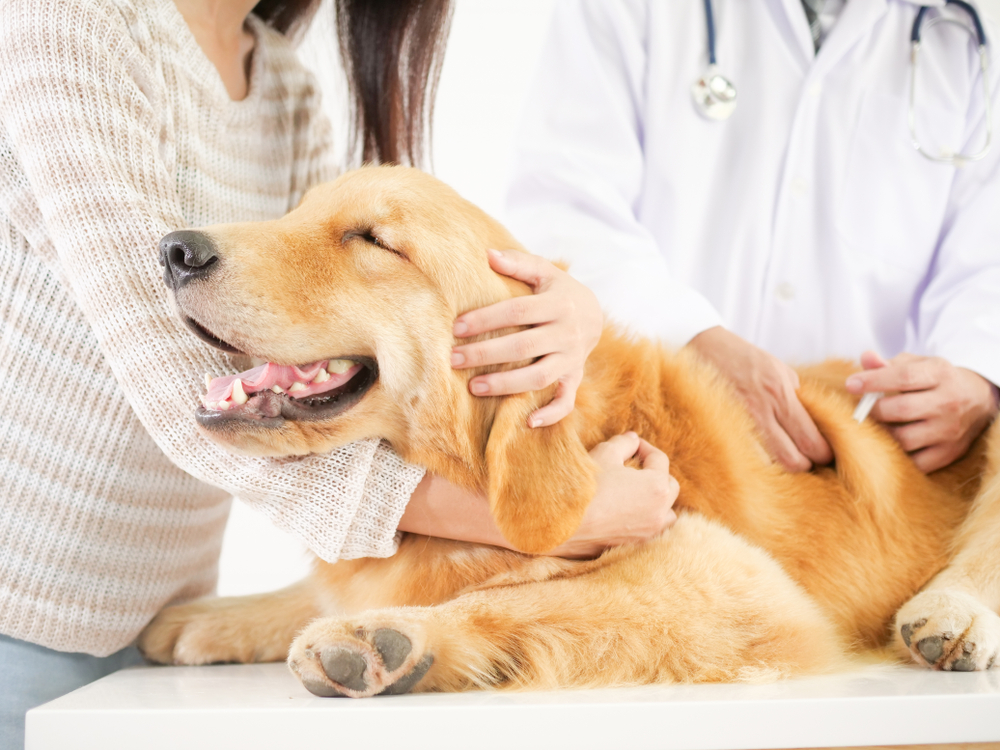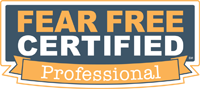 Visiting the veterinarian can elicit feelings of stress, fear, and anxiety in pets. Whether this response is due to being in an unfamiliar environment with strange people, sights, smells, surfaces, and sounds or around other animals (who might also be feeling uneasy), there's no question that veterinary visits are tough on most pets and can also be a stressful time for their owners.
At Desert Paws Mobile Veterinary Care, our veterinarians simplify appointments. We create positive experiences for pets with house-call visits at your doorstep. We're also certified Fear Free to minimize our pet patients' anxious feelings.
MEET OUR TEAM OF FEAR FREE PROFESSIONALS
What Is Fear Free Certification?
Fear Free
focuses on "taking the pet out of petrified" when it comes to interactions between pets and all the humans in their lives. The organization provides training for veterinarians, pet owners, and other pet professionals on how to reduce the stress that companion animals might experience as a result of human interactions.
Fear Free provides training based on the experience of a variety of veterinary experts including professionals such as internists, behaviorists, trainers, and more. Fear Free provides certification courses designed to help those working with animals to improve their enrichment and emotional wellbeing efforts in order to minimize fear, anxiety, and stress in the pets with whom they interact every day.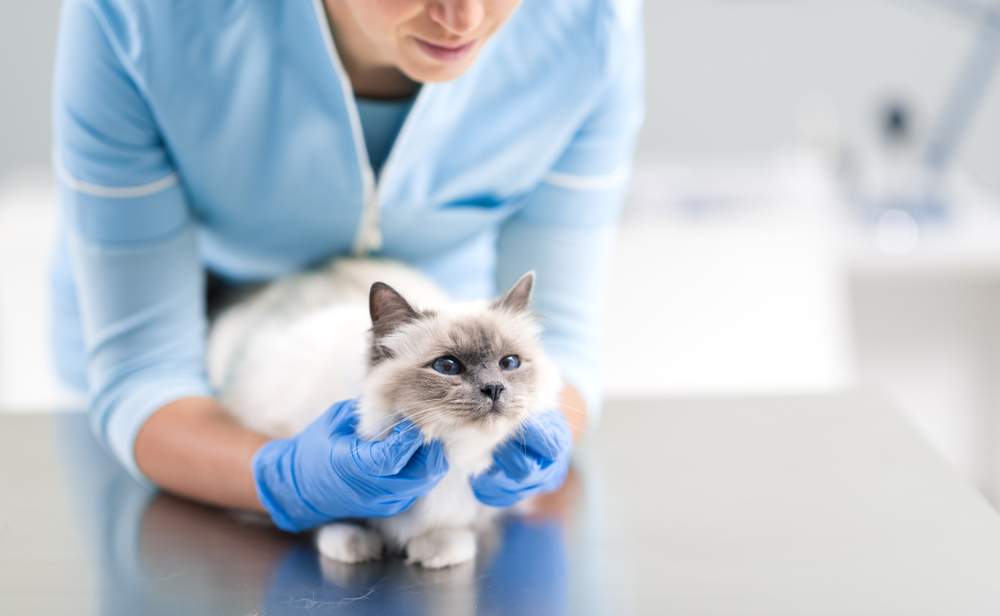 How Our Tucson Veterinarians Minimize Stress with Fear Free Handling
Our certified Fear Free veterinarians take the following approach to minimize stress for our patients with the following approaches:
House-Call Visits with Our Certified Fear Free Veterinarians in Tucson
If you struggle to get your cat or dog the care he or she needs due to excessive anxiety around leaving home and visiting the veterinary clinic, we encourage you to establish care with Desert Paws Mobile Veterinary Care in Tucson. We bring a range of comprehensive veterinary services to your doorstep, helping all our patients get the wellness, preventative, and sick pet care they need when they need it most. To learn more or schedule an appointment for your cat or dog, we welcome you to contact us today.