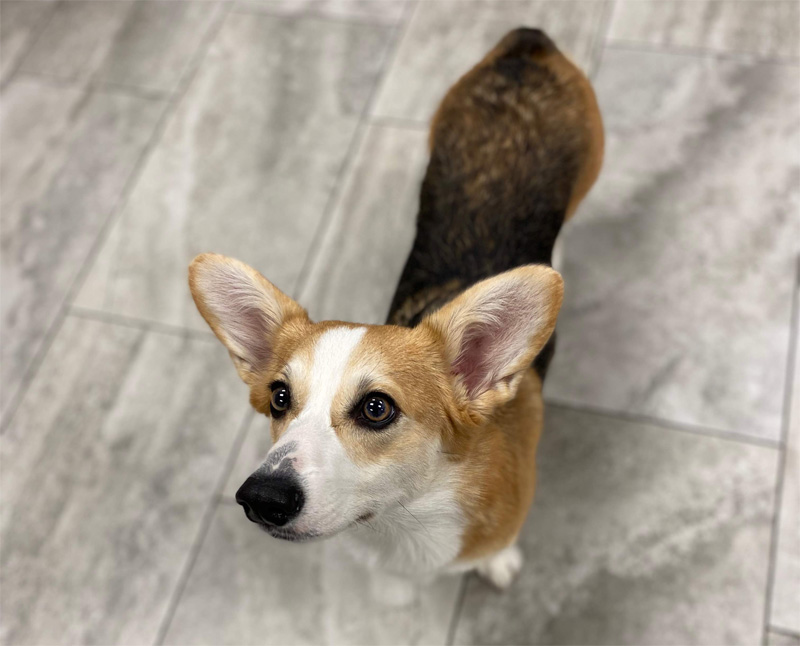 Our experienced veterinary surgeons at Desert Paws Mobile Veterinary Clinic in Tucson, AZ provide and perform spay and neuter surgery on both cats and dogs. Neuter surgery is performed on male pets to remove both testicles. Spay surgery is performed on female pets to remove both ovaries and the uterus.
Two of the most commonly performed veterinary surgical procedures, spay and neuter surgery is very safe and considered a routine procedure. In fact, the benefits of spay and neuter surgery, far outweigh any potential surgery risks.
Benefits of Spaying and Neutering Your Pets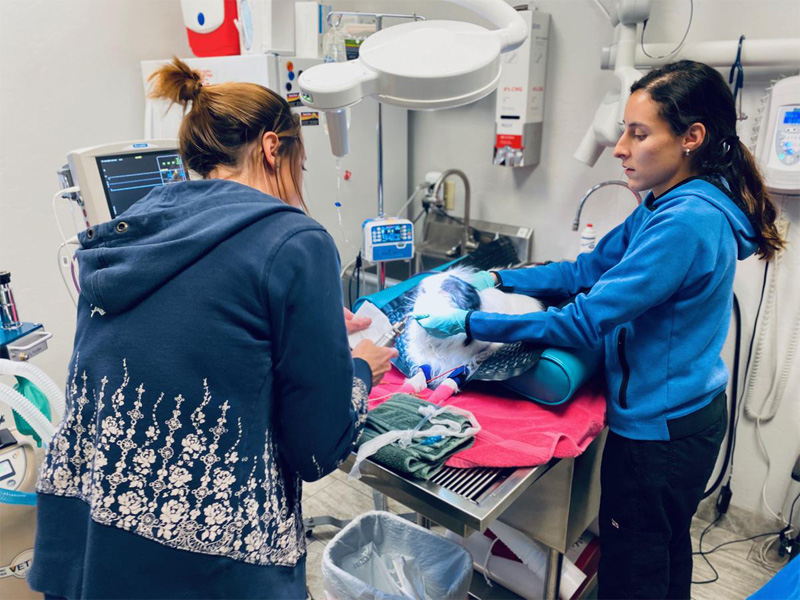 Health Benefits – Spayed and neutered pets benefit from a drastically reduced chance of developing reproductive cancers and contracting contagious diseases, as they come into contact with fewer animals.
Behavioral Benefits – Leaving a pet's reproductive system intact causes all sorts of unwanted behaviors, which can be inconvenient for you and dangerous for your pet. Intact pets instinctively spray (to mark territory), wander and can be aggressive.
Community Benefits – Fewer unwanted puppies and kittens reduces the burden on our community's animal shelters and increases the adoption demand for animals currently living in our shelters.
Our State of the Art Veterinary Surgery Center
Although our veterinary clinic is mobile, bringing routine veterinary care to your door, we only perform surgeries in our state of the art surgery center. In addition to top of the line surgical tools and medical monitoring equipment, our facility provides a clean, safe and comfortable environment for your pet's pre-operative preparation, surgical procedure and post-operative recovery. Our experienced staff is always on-hand to monitor and comfort pets before, during and after their procedures.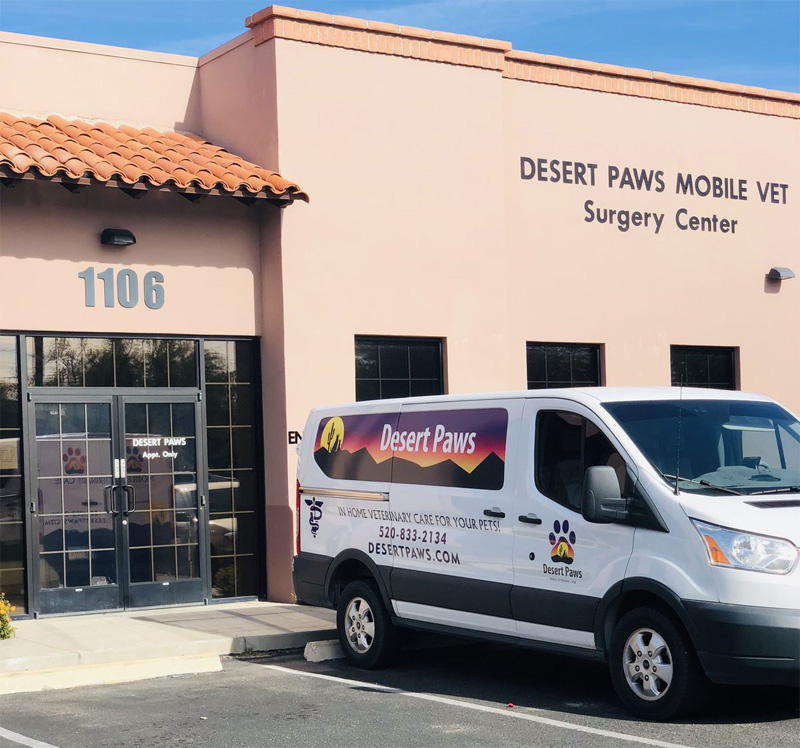 When Should Your Dog or Cat Be Spayed or Neutered?
Although it is safe to spay and neuter older pets, in order to prevent the behavioral problems that accompany pets' reproductive drives and the health concerns associated with intact pets, it is best to spay or neuter puppies and kittens before they reach reproductive maturity. Most puppies are spayed or neutered between six and nine months of age. As long as a puppy is healthy, however, it is safe to spay or neuter at about eight weeks. Most kittens are spayed or neutered by about the time they are eight weeks old, as long as the kitten is otherwise healthy.
To learn more about spay and neuter surgery or to schedule a consultation, contact us for an appointment at
(520) 833-2134
or request an appointment below.