End of Life Care with Hospice for Pets
End of life care (also called hospice care) for pets occurs when the focus of treatment shifts from curative to palliative in order to improve the quality of life rather than increase the quantity of life. The time for hospice care typically arrives after a pet is diagnosed with a terminal illness or once a pet reaches a senior age and is nearing the end of their natural life.
In-Home Pet Hospice Care Services
We understand how challenging it can be for pet owners to face the final months, weeks, or days of their pet's life. During hospice care, our veterinarian will provide you with guidance regarding the choices you make. We'll help you focus on improving your pet's quality of life, using palliative care to provide the comfort your pet needs.
Our end of life pet care services include:
Our veterinarian will help provide you with the information you need so that you can know what to expect and the type of care that will be needed during the progression of your pet's disease or advancement of age. We'll be available to help you and your pet every step of the way.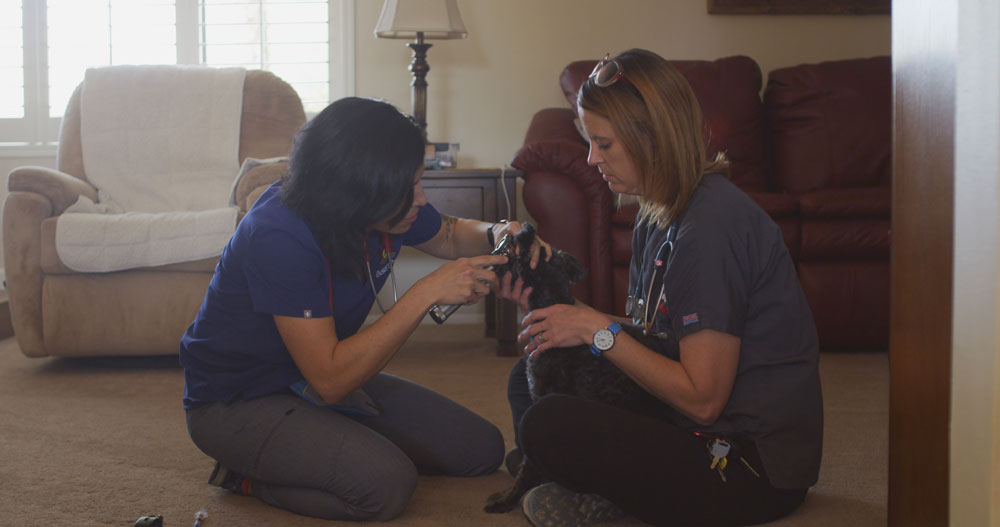 In-Home and Telemedicine Hospice Care for Tucson Pets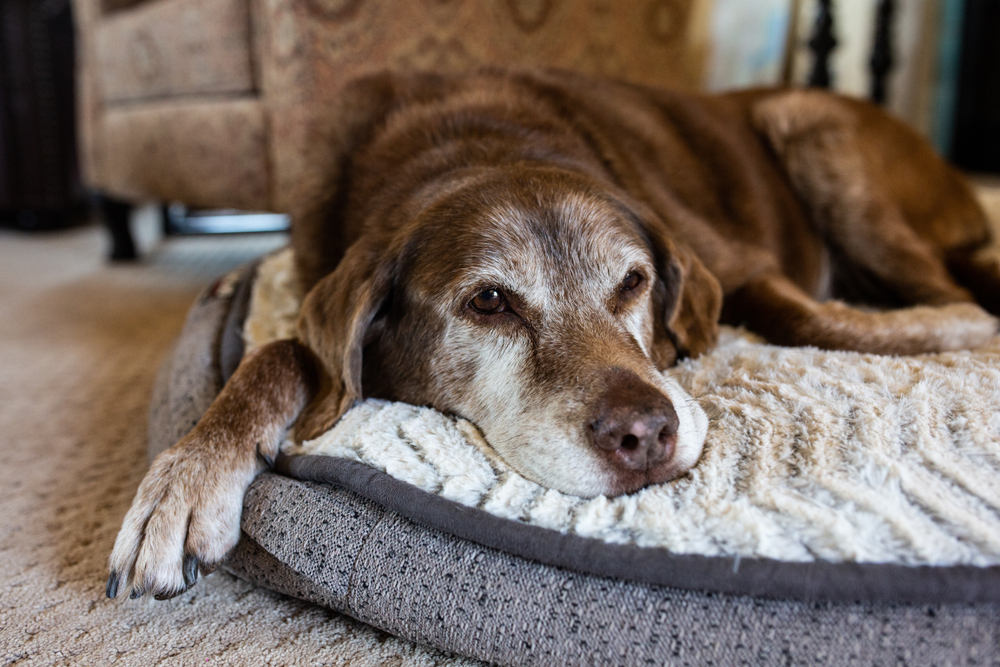 With Desert Paws Mobile Veterinary Care in Tucson, there's no reason to endure the stress of visiting the animal hospital. Our mobile clinic is fully equipped to provide care to pets who are nearing the end of life in the comfort of their own homes. We also provide additional support and advice to pet parents with telemedicine appointments (using the Anipanion App), when an in-person visit might not be necessary. This allows us to stay in touch with you and in contact with your pets to guide you along the way, renew prescriptions, and adjust care as needed.
With hospice care, our entire focus is on improving the quality of pets' lives through the very last moments. To learn more or to schedule an appointment, contact our Tucson veterinarian today.